Oct
25
Fri
Colloquium: Shun Karato (Host: Jason Jackiewicz)
Oct 25 @ 3:15 pm – 4:15 pm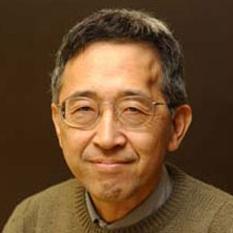 Solving the Puzzles of the Moon
Shun Karato, Yale University
After 50 years from the first landing of men on the Moon, about 380 kg of samples were collected by the Apollo mission. Chemical analyses of these samples together with a theory of planetary formation led to a "giant impact" paradigm (in mid 1970s). In this paradigm, the Moon was formed in the later stage of Earth formation (not the very late stage, though), when the proto-Earth was hit by an impactor with a modest size (~ Mars size) at an oblique angle. Such an impact is a natural consequence of planetary formation from a proto-planetary nebula. This collision may have kicked out mantle materials from the proto-Earth to form the Moon. This model explains mostly rocky composition of the Moon and the large angular momentum of the Earth-Moon system. High temperatures caused by an impact likely removed much of the volatile components such as water.
However, two recent geochemical observations cast doubt about the validity of such a paradigm. They include (i) not-so-dry Moon suggested from the analysis of basaltic inclusions in olivine, and (ii) the high degree of similarities in many isotopes. The first observation is obviously counter-intuitive, but the second one is also hard to reconcile with the standard model of a giant impact, because many models show that a giant impact produces the Moon mostly from the impactor. In this presentation, I will show how one can solve these puzzles by a combination of physics/chemistry of materials with some basic physics of a giant impact.
Nov
8
Fri
Colloquium: Jacob Vander Vliet (Host: Chris Churchill)
Nov 8 @ 3:15 pm – 4:15 pm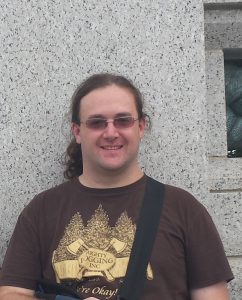 Galaxy Evolution in a Computer Box, or "How to turn a PhD on Theoretical Galaxy Evolution into a Scientific Programming Career with NASA"
Jacob Vander Vliet, NASA/SOFIA
I graduated from NMSU in 2017 with a PhD entitled "Observing the Baryon Cycle in Hydrodynamic Cosmological Simulations".  I am happy to discuss the journey I took from primarily scientific interest in this problem to a primarily programming and computational interest in this problem.  One of the major outcomes of my dissertation was to build pipeline software for analysis of the hydrodynamic simulations using the "quasar absorption line technique from which we study the circumgalactic medium in the simulations in order to learn about the so-called baryon cycle.  Following graduation, I continued on as a "research assistant" at NMSU, and then landed a job with NASA at Stratospheric Observatory for Infrared Astronomy (SOFIA) and a scientific programmer.  I will discuss the type of science done at SOFIA and the virtues and differences of a non-academic position out of graduate school.
Subscribe to filtered calendar