Oct
25
Fri
Colloquium: Shun Karato (Host: Jason Jackiewicz)
Oct 25 @ 3:15 pm – 4:15 pm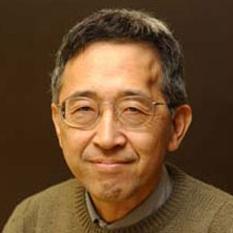 Solving the Puzzles of the Moon
Shun Karato, Yale University
After 50 years from the first landing of men on the Moon, about 380 kg of samples were collected by the Apollo mission. Chemical analyses of these samples together with a theory of planetary formation led to a "giant impact" paradigm (in mid 1970s). In this paradigm, the Moon was formed in the later stage of Earth formation (not the very late stage, though), when the proto-Earth was hit by an impactor with a modest size (~ Mars size) at an oblique angle. Such an impact is a natural consequence of planetary formation from a proto-planetary nebula. This collision may have kicked out mantle materials from the proto-Earth to form the Moon. This model explains mostly rocky composition of the Moon and the large angular momentum of the Earth-Moon system. High temperatures caused by an impact likely removed much of the volatile components such as water.
However, two recent geochemical observations cast doubt about the validity of such a paradigm. They include (i) not-so-dry Moon suggested from the analysis of basaltic inclusions in olivine, and (ii) the high degree of similarities in many isotopes. The first observation is obviously counter-intuitive, but the second one is also hard to reconcile with the standard model of a giant impact, because many models show that a giant impact produces the Moon mostly from the impactor. In this presentation, I will show how one can solve these puzzles by a combination of physics/chemistry of materials with some basic physics of a giant impact.
Dec
6
Fri
Colloquium: Elise Boera (Host: Kristian Finlator)
Dec 6 @ 3:15 pm – 4:15 pm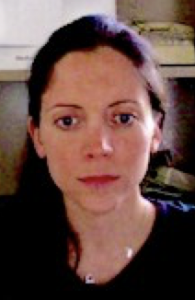 Revealing reionization with the thermal history of the intergalactic medium
Elisa Boera, SISSA Trieste
During hydrogen reionization the UV radiation from the first luminous sources injected vast amount of energy into the intergalactic medium, photo-heating the gas to tens of thousands of degree Kelvin. This increase in temperature has left measurable `imprints' in the thermal history of the cosmic gas: a peak in the temperature evolution at the mean density and a smoothing out of the gas in the physical space by the increased gas pressure following reionization (i.e. Jeans smoothing effect). The structures of the HI Lyman-alpha forest at high redshift are sensitive to both these effects and therefore represent a powerful tool to understand when and how reionization happened. I will present the most recent constraints on the thermal history of the intergalactic medium obtained using the Lyman-alpha forest flux power spectrum at z>5. I will show how these results can be used to obtain information on the timing and the sources of the reionization process and I will discuss their consistency with different possible reionization scenarios.
Subscribe to filtered calendar