Oct
19
Fri
Colloquium: Sanchayeeta Borthakur (Host: Kristian Finlator)
Oct 19 @ 3:15 pm – 4:15 pm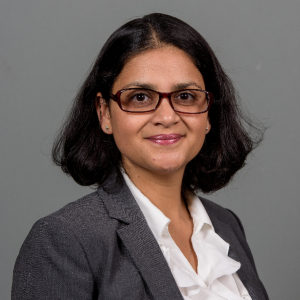 Understanding How Galaxies Reionized the Universe
 Sanchayeeta Borthakur, Arizona State University
Identifying the population of galaxies that was responsible for the reionization of the universe is a long-standing quest in astronomy. While young stars can produce large amounts of ionizing photons, the mechanism behind the escape of Lyman continuum photons (wavelength < 912 A) from star-forming regions has eluded us. To identify such galaxies and to understand the process of the escape of Lyman continuum, we present an indirect technique known as the residual flux technique. Using this technique, we identified (and later confirmed) the first low-redshift galaxy that has an escape fraction of ionizing flux of 21%. This leaky galaxy provides us with valuable insights into the physics of starburst-driven feedback. In addition, since direct detection of ionizing flux is impossible at the epoch of reionization, the residual flux technique presents a highly valuable tool for future studies to be conducted with the upcoming large telescopes such as the JWST.
Dec
6
Fri
Colloquium: Elise Boera (Host: Kristian Finlator)
Dec 6 @ 3:15 pm – 4:15 pm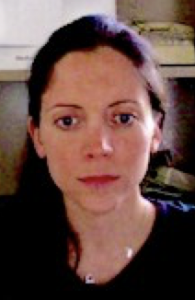 Revealing reionization with the thermal history of the intergalactic medium
Elisa Boera, SISSA Trieste
During hydrogen reionization the UV radiation from the first luminous sources injected vast amount of energy into the intergalactic medium, photo-heating the gas to tens of thousands of degree Kelvin. This increase in temperature has left measurable `imprints' in the thermal history of the cosmic gas: a peak in the temperature evolution at the mean density and a smoothing out of the gas in the physical space by the increased gas pressure following reionization (i.e. Jeans smoothing effect). The structures of the HI Lyman-alpha forest at high redshift are sensitive to both these effects and therefore represent a powerful tool to understand when and how reionization happened. I will present the most recent constraints on the thermal history of the intergalactic medium obtained using the Lyman-alpha forest flux power spectrum at z>5. I will show how these results can be used to obtain information on the timing and the sources of the reionization process and I will discuss their consistency with different possible reionization scenarios.
Subscribe to filtered calendar