Oct
19
Fri
Colloquium: Sanchayeeta Borthakur (Host: Kristian Finlator)
Oct 19 @ 3:15 pm – 4:15 pm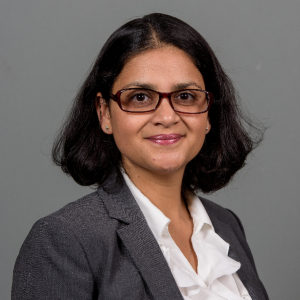 Understanding How Galaxies Reionized the Universe
 Sanchayeeta Borthakur, Arizona State University
Identifying the population of galaxies that was responsible for the reionization of the universe is a long-standing quest in astronomy. While young stars can produce large amounts of ionizing photons, the mechanism behind the escape of Lyman continuum photons (wavelength < 912 A) from star-forming regions has eluded us. To identify such galaxies and to understand the process of the escape of Lyman continuum, we present an indirect technique known as the residual flux technique. Using this technique, we identified (and later confirmed) the first low-redshift galaxy that has an escape fraction of ionizing flux of 21%. This leaky galaxy provides us with valuable insights into the physics of starburst-driven feedback. In addition, since direct detection of ionizing flux is impossible at the epoch of reionization, the residual flux technique presents a highly valuable tool for future studies to be conducted with the upcoming large telescopes such as the JWST.
Aug
30
Fri
Colloquium: Lisa Young (Host: Rene Walterbos)
Aug 30 @ 3:15 pm – 4:15 pm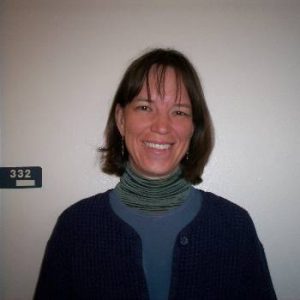 Cold Gas and the Evolution of Early-type Galaxies
Lisa Young, New Mexico Tech
A major theme of galaxy evolution is understanding how today's Hubble sequence was
established — what makes some galaxies red spheroidals and others blue disks, and what
drives their relative numbers and their spatial distributions. One way of addressing these
questions is that galaxies themselves hold clues to their formation in their internal
structures. Recent observations of early-type galaxies in particular (ellipticals and
lenticulars) have shown that their seemingly placid, nearly featureless optical images can
be deceptive. Kinematic data show that the early-type galaxies have a wide variety of
internal kinematic structures that are the relics of dramatic merging and accretion
events. A surprising number of the early-type galaxies also contain cold atomic and
molecular gas, which is significant because their transitions to the red sequence must
involve removing most of their cold gas (the raw material for star formation). We can now
also read clues to the evolution of early-type galaxies in the kinematics and the
metallicity of their gas, and possibly also in the rare isotope abundance patterns in the
cold gas. Numerical simulations are beginning to work on reproducing these cold gas
properties, so that we can place the early-type galaxies into their broader context.
(incomplete video)

Subscribe to filtered calendar