Sep
21
Fri
Colloquium: Dave Thilker (Host: Rene Walterbos)
Sep 21 @ 3:15 pm – 4:15 pm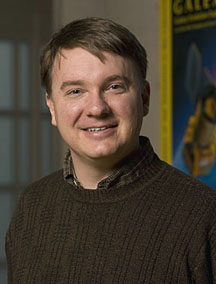 Fresh Perspectives on Star Formation from LEGUS, the Legacy ExtraGalactic Ultraviolet Survey
David 
Thilker

, Johns Hopkins University

The Legacy ExtraGalactic Ultraviolet Survey (LEGUS) was a Cycle 21 Large Treasury HST program which obtained ~parsec resolution NUV- to I-band WFC3 imaging for 50 nearby, representative star-forming Local Volume galaxies, with a primary goal of linking the scales of star formation from the limit of individual stars, to clusters and associations, eventually up through the hierarchy to giant star forming complexes and galaxy-scale morphological features.

I will review the basics of the survey, public data products and science team results pertaining to clusters and the field star hierarchy.  I will then describe work to optimize photometric selection methods for massive main sequence O star candidates and LBV candidates, in the former case establishing a means to statistically constrain the fraction of O stars in very isolated locales.  I will introduce new ideas on how to quantify the complex spatio-temporal nature of hierarchical star formation using multi-scale clustering methods. The first steps of this work have yielded a landmark OB association database for 36 LEGUS target fields (in 28 of the nearest available galaxies), with tracer stellar populations selected and interpreted uniformly.  I will finish with discussion of a pilot HST program to demonstrate remarkably increased survey efficiency of WFC3 UV imaging enabled by use of extra-wide (X) filter bandpasses.  Such efficiency is required as we move beyond LEGUS and begin to rigorously explore low surface brightness star-forming environments where canonical results for the IMF and cluster formation efficiency are increasingly called into question.
Sep
13
Fri
Colloquium: Eric Nielsen (Host: Moire Prescott)
Sep 13 @ 3:15 pm – 4:15 pm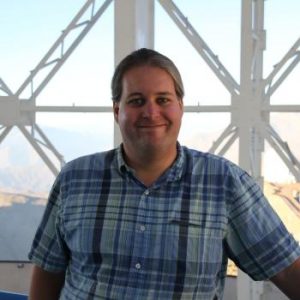 Charting the Outer Reaches of Exoplanetary Systems: Wide-Separation Giant Planet Demographics with Direct Imaging
Eric Nielsen, Kavli Institute for Particle Astrophysics and Cosmology, Stanford University
Over the past decade, the combination of advances in adaptive optics, coronagraphy, and data processing has enabled the direct detection and characterization of giant exoplanets orbiting young, nearby stars. In addition to the wealth of information about exoplanetary atmospheres we obtain from spectroscopy of directly imaged planets, the demographics of these wide-separation planets allow us to directly test theories of planet formation, probing the outer planetary systems compared to transit and radial velocity techniques. In this talk I will present results from the Gemini Planet Imager Exoplanet Survey (GPIES), which surveyed 521 nearby stars for giant planet and brown dwarf companions orbiting beyond 5 AU, and is one of the largest, deepest direct imaging searches for exoplanets every conducted. The overall occurrence rate of substellar companions, and trends with companion mass, semi-major axis, and stellar mass are consistent with giant planets forming via core accretion, and point to different formation mechanisms for giant planets and brown dwarfs between 10 and 100 AU.
Nov
22
Fri
Colloquium: Rixin Li (Host: Wladimir Lyra)
Nov 22 @ 3:15 pm – 4:15 pm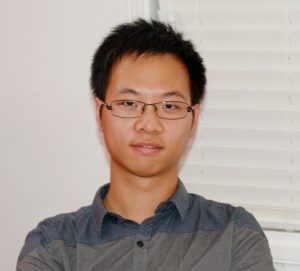 Simulating Planetesimal Formation in the Kuiper Belt and Beyond
Rixin Li, University of Arizona
A critical step in planet formation is to build super-km-sized planetesimals in protoplanetary disks. The origin and demographics of planetesimals are crucial to understanding the Solar System, circumstellar disks, and exoplanets. I will overview the current status of planetesimal formation theory. Specifically, I will present our recent simulations of planetesimal formation by the streaming instability, a mechanism to aerodynamically concentrate pebbles in protoplanetary disks. I will then discuss the connections between our numerical models and recent astronomical observations and Solar System explorations. I will explain why all planetesimals likely formed as binaries.
Subscribe to filtered calendar