Feb
20
Wed
Special Colloquium: Stella Kafka (Host: Karen Kinemuchi)
Feb 20 @ 3:15 pm – 4:15 pm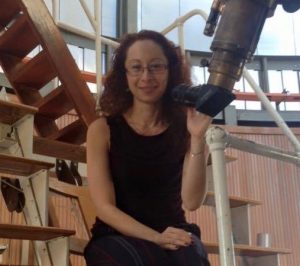 The AAVSO Program: A Resource for Variable Star Research
Stella Kafka, AAVSO
The AAVSO was formed in 1911 as a group of US-based amateur observers obtaining data in support of professional astronomy projects. Now, it has evolved into an International Organization with members and observers from both the professional and non-professional astronomical community, contributing photometry to a public photometric database of about 25,000 variable objects, and using it for research projects. As such, the AAVSO's main claim to fame is that it successfully engages backyard Astronomers, educators, students and professional astronomers in astronomical research. I will present the main aspects of the association and how it has evolved with time to become a premium resource for variable star researchers. I will also discuss the various means that the AAVSO is using to support cutting-edge variable star science, and how it engages its members in projects building a stronger international astronomical community.
Dr. Stella Kafka, is the Director of the AAVSO (American Association of Variable Star Observers). Before her tenure at the AAVSO, Dr Kafka held positions at CTIO, Spitzer Science center/Caltech, Carnegie Institution of Washington/DTM and AIP Publishing. The AAVSO is an international non-profit organization of variable star observers whose mission is to enable anyone, anywhere, to participate in scientific discovery through variable star astronomy.
Nov
8
Fri
Colloquium: Jacob Vander Vliet (Host: Chris Churchill)
Nov 8 @ 3:15 pm – 4:15 pm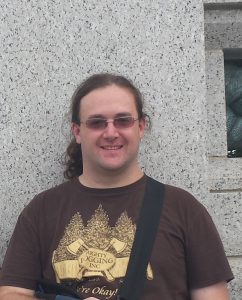 Galaxy Evolution in a Computer Box, or "How to turn a PhD on Theoretical Galaxy Evolution into a Scientific Programming Career with NASA"
Jacob Vander Vliet, NASA/SOFIA
I graduated from NMSU in 2017 with a PhD entitled "Observing the Baryon Cycle in Hydrodynamic Cosmological Simulations".  I am happy to discuss the journey I took from primarily scientific interest in this problem to a primarily programming and computational interest in this problem.  One of the major outcomes of my dissertation was to build pipeline software for analysis of the hydrodynamic simulations using the "quasar absorption line technique from which we study the circumgalactic medium in the simulations in order to learn about the so-called baryon cycle.  Following graduation, I continued on as a "research assistant" at NMSU, and then landed a job with NASA at Stratospheric Observatory for Infrared Astronomy (SOFIA) and a scientific programmer.  I will discuss the type of science done at SOFIA and the virtues and differences of a non-academic position out of graduate school.
Subscribe to filtered calendar