Sep
6
Fri
Colloquium: Brian Svoboda (Host: Moire Prescott)
Sep 6 @ 3:15 pm – 4:15 pm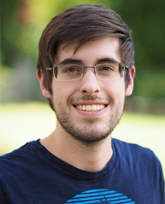 Starless clumps and the earliest phases of high-mass star formation in the Milky Way
Brian Svoboda, NRAO Jansky Fellow
High-mass stars are key to regulating the interstellar medium, star formation activity, and overall evolution of galaxies, but their formation remains an open problem in astrophysics. In order to understand the physical conditions during the earliest phases of high-mass star formation, I will present observational studies we have carried out on dense starless clump candidates (SCCs) that show no signatures of star formation activity. We identify 2223 SCCs from the 1.1 mm Bolocam Galactic Plane Survey, systematically analyse their physical properties, and show that the starless phase is not represented by a single timescale, but evolves more rapidly with increasing clump mass. To investigate the sub-structure in SCCs at high spatial resolution, we investigate the 12 most high-mass SCCs within 5 kpc using ALMA. We find previously undetected low-luminosity protostars in 11 out of 12 SCCs, fragmentation equal to the thermal Jeans length of the clump, and no starless cores exceeding 30 solar masses. While uncertainties remain concerning the star formation efficiency in this sample, these observational facts are consistent with models where high-mass stars form from initially low- to intermediate-mass protostars that accrete most of their mass from the surrounding clump. I will also present on-going research studying gas inflow signatures with GBT/Argus and ALMA, and the dense core mass function with the JVLA.
(note:slide overlay error)

Nov
15
Fri
Colloquium: Phil Judge (Host James McAteer)
Nov 15 @ 3:15 pm – 4:15 pm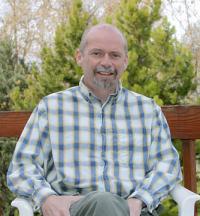 Using every photon to learn about the physics of solar plasmas
Phil Judge, High Altitude Observatory, Boulder CO.
The Sun has traditionally been the Rosetta Stone that can overcome the gap in regimes between laboratory and astronomical plasmas.   Theories applicable in the laboratory may not readily apply to solar plasmas, and vice-versa. Yet we still face challenges in understanding how the observable plasmas are produced, and why the magnetic field threading and energizing them must globally reverse every 11 years. I will give a general overview of currently pressing problems in solar physics, followed by two specific examples: one concerning the physics of flares through infrared spectroscopy and polarimetry, the other concerning how we might wring every last ounce of information from the emitted photons. Along the way I will introduce the NMSU-operated Dunn Solar Telescope, the new DKIST, Parker Solar Probe and Solar Orbiter, and suggest how we might take advantage of these new facilities to make lasting progress.
Dec
4
Fri
Colloquium:Mausumi Dikpati (Host: Juie Shetye)
Dec 4 @ 3:00 pm – 4:00 pm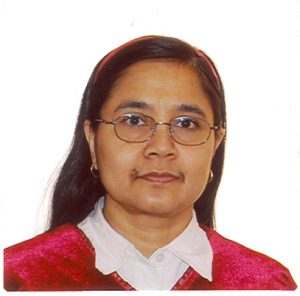 Role of solar Rossby waves in causing space weather on intermediate time-scales
Mausumi Dikpati, HAO
Forecasting our weather was built on the recognition that global Rossby waves, interacting with mean east-west flow on the Earth's atmosphere, produce jet streams, which are responsible for causing winter storms, and cold outbreaks that we experience in midlatitudes. Rossby waves arise in thin layers within fluid regions of stars and planets. These global wave‐like patterns occur due to the variation in Coriolis forces with latitude. It has recently been discovered that the Sun has Rossby waves too. Therefore, the Sun's global magnetic fields and flows are also influenced by these global‐scale waves. But unlike the Earth's Rossby waves, due to the presence of strong magnetic fields solar Rossby waves are magnetically modified. In this talk, I will demonstrate through model-simulations how solar Rossby waves, nonlinearly interacting with differential rotation and spot-producing magnetic fields, can cause the seasonal/sub-seasonal (6-18 months) variability in solar activity, which is, in turn, the origin of space weather on intermediate time-scales. Space weather occurring on a very short time-scale (hours-to-days) and on much longer time-scale (decadal-to-millennial) have been studied extensively, but there exists a gap, namely the occurrence of space weather on intermediate time-scale of a few weeks to several months. I will also demonstrate that combining observations with our model by data-assimilation procedure it is possible to forecast an upcoming space-weather season several months ahead of time.
https://nmsu.zoom.us/j/96153330256
Subscribe to filtered calendar