Mar
29
Thu
Colloquium (Joint with Physics): Jim Fuller (Host: Ethan Dederick)
Mar 29 @ 4:00 pm – 5:00 pm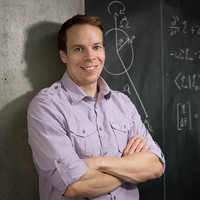 Surprising Impacts of Gravity Waves
Jim Fuller, Caltech
Gravity waves are low frequency fluid oscillations restored by buoyancy forces in planetary and stellar interiors. Despite their ubiquity, the importance of gravity waves in evolutionary processes and asteroseismology has only recently been appreciated. For instance, Kepler asteroseismic data has revealed gravity modes in thousands of red giant stars, providing unprecedented measurements of core structure and rotation. I will show how gravity modes (or lack thereof) can also reveal strong magnetic fields in the cores of red giants, and I will demonstrate that strong fields appear to be common within "retired" A stars but are absent in their lower-mass counterparts. In the late phase evolution of massive stars approaching core-collapse, vigorous convection excites gravity waves that can redistribute huge amounts of energy within the star. I will present preliminary models of this process, showing how wave energy redistribution can drive outbursts and enhanced mass loss in the final years of massive star evolution, with important consequences for the appearance of subsequent supernovae.
Aug
30
Fri
Colloquium: Lisa Young (Host: Rene Walterbos)
Aug 30 @ 3:15 pm – 4:15 pm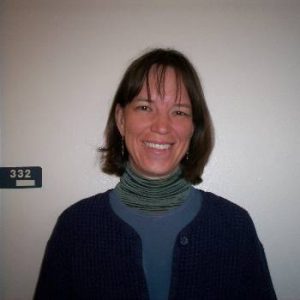 Cold Gas and the Evolution of Early-type Galaxies
Lisa Young, New Mexico Tech
A major theme of galaxy evolution is understanding how today's Hubble sequence was
established — what makes some galaxies red spheroidals and others blue disks, and what
drives their relative numbers and their spatial distributions. One way of addressing these
questions is that galaxies themselves hold clues to their formation in their internal
structures. Recent observations of early-type galaxies in particular (ellipticals and
lenticulars) have shown that their seemingly placid, nearly featureless optical images can
be deceptive. Kinematic data show that the early-type galaxies have a wide variety of
internal kinematic structures that are the relics of dramatic merging and accretion
events. A surprising number of the early-type galaxies also contain cold atomic and
molecular gas, which is significant because their transitions to the red sequence must
involve removing most of their cold gas (the raw material for star formation). We can now
also read clues to the evolution of early-type galaxies in the kinematics and the
metallicity of their gas, and possibly also in the rare isotope abundance patterns in the
cold gas. Numerical simulations are beginning to work on reproducing these cold gas
properties, so that we can place the early-type galaxies into their broader context.
(incomplete video)

Subscribe to filtered calendar