Mar
29
Thu
Colloquium (Joint with Physics): Jim Fuller (Host: Ethan Dederick)
Mar 29 @ 4:00 pm – 5:00 pm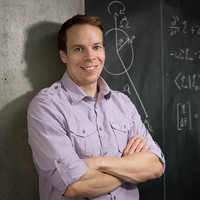 Surprising Impacts of Gravity Waves
Jim Fuller, Caltech
Gravity waves are low frequency fluid oscillations restored by buoyancy forces in planetary and stellar interiors. Despite their ubiquity, the importance of gravity waves in evolutionary processes and asteroseismology has only recently been appreciated. For instance, Kepler asteroseismic data has revealed gravity modes in thousands of red giant stars, providing unprecedented measurements of core structure and rotation. I will show how gravity modes (or lack thereof) can also reveal strong magnetic fields in the cores of red giants, and I will demonstrate that strong fields appear to be common within "retired" A stars but are absent in their lower-mass counterparts. In the late phase evolution of massive stars approaching core-collapse, vigorous convection excites gravity waves that can redistribute huge amounts of energy within the star. I will present preliminary models of this process, showing how wave energy redistribution can drive outbursts and enhanced mass loss in the final years of massive star evolution, with important consequences for the appearance of subsequent supernovae.
Nov
8
Fri
Colloquium: Jacob Vander Vliet (Host: Chris Churchill)
Nov 8 @ 3:15 pm – 4:15 pm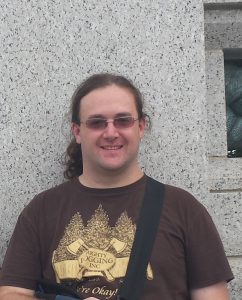 Galaxy Evolution in a Computer Box, or "How to turn a PhD on Theoretical Galaxy Evolution into a Scientific Programming Career with NASA"
Jacob Vander Vliet, NASA/SOFIA
I graduated from NMSU in 2017 with a PhD entitled "Observing the Baryon Cycle in Hydrodynamic Cosmological Simulations".  I am happy to discuss the journey I took from primarily scientific interest in this problem to a primarily programming and computational interest in this problem.  One of the major outcomes of my dissertation was to build pipeline software for analysis of the hydrodynamic simulations using the "quasar absorption line technique from which we study the circumgalactic medium in the simulations in order to learn about the so-called baryon cycle.  Following graduation, I continued on as a "research assistant" at NMSU, and then landed a job with NASA at Stratospheric Observatory for Infrared Astronomy (SOFIA) and a scientific programmer.  I will discuss the type of science done at SOFIA and the virtues and differences of a non-academic position out of graduate school.
Subscribe to filtered calendar