Oct
5
Fri
Colloquium: David Nataf (Host: Jason Jackiewicz)
Oct 5 @ 3:15 pm – 4:15 pm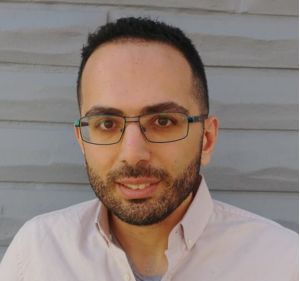 Clues to Globular Cluster Formation
David Nataf, Johns Hopkins University
Globular clusters are now well-established to host "Second-generation" stars, which show anomalous abundances in some or all of He, C, N, O, Na, Al, Mg, etc.  The simplest explanations for these phenomena typically require the globular clusters to have been ~20x more massive at birth, and to have been enriched by processes which are not consistent with the theoretical predictions of massive star chemical synthesis models. The library of observations is now a vast one, yet there has been comparatively little progress in understanding how globular clusters could have formed and evolved. In this talk I discuss two new insights into the matter. First, I report on a meta-analysis of globular cluster abundances that combined APOGEE and literature data for 28 globular clusters, new trends with globular cluster mass are identified. I discuss the chemical properties of former globular cluster stars that are now part of the field population, and what can be learned.
Nov
8
Fri
Colloquium: Jacob Vander Vliet (Host: Chris Churchill)
Nov 8 @ 3:15 pm – 4:15 pm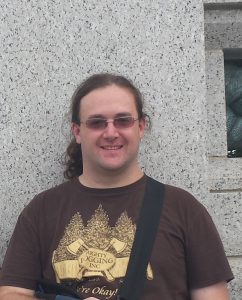 Galaxy Evolution in a Computer Box, or "How to turn a PhD on Theoretical Galaxy Evolution into a Scientific Programming Career with NASA"
Jacob Vander Vliet, NASA/SOFIA
I graduated from NMSU in 2017 with a PhD entitled "Observing the Baryon Cycle in Hydrodynamic Cosmological Simulations".  I am happy to discuss the journey I took from primarily scientific interest in this problem to a primarily programming and computational interest in this problem.  One of the major outcomes of my dissertation was to build pipeline software for analysis of the hydrodynamic simulations using the "quasar absorption line technique from which we study the circumgalactic medium in the simulations in order to learn about the so-called baryon cycle.  Following graduation, I continued on as a "research assistant" at NMSU, and then landed a job with NASA at Stratospheric Observatory for Infrared Astronomy (SOFIA) and a scientific programmer.  I will discuss the type of science done at SOFIA and the virtues and differences of a non-academic position out of graduate school.
Subscribe to filtered calendar