Aug
30
Fri
Colloquium: Lisa Young (Host: Rene Walterbos)
Aug 30 @ 3:15 pm – 4:15 pm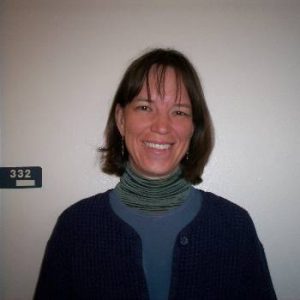 Cold Gas and the Evolution of Early-type Galaxies
Lisa Young, New Mexico Tech
A major theme of galaxy evolution is understanding how today's Hubble sequence was
established — what makes some galaxies red spheroidals and others blue disks, and what
drives their relative numbers and their spatial distributions. One way of addressing these
questions is that galaxies themselves hold clues to their formation in their internal
structures. Recent observations of early-type galaxies in particular (ellipticals and
lenticulars) have shown that their seemingly placid, nearly featureless optical images can
be deceptive. Kinematic data show that the early-type galaxies have a wide variety of
internal kinematic structures that are the relics of dramatic merging and accretion
events. A surprising number of the early-type galaxies also contain cold atomic and
molecular gas, which is significant because their transitions to the red sequence must
involve removing most of their cold gas (the raw material for star formation). We can now
also read clues to the evolution of early-type galaxies in the kinematics and the
metallicity of their gas, and possibly also in the rare isotope abundance patterns in the
cold gas. Numerical simulations are beginning to work on reproducing these cold gas
properties, so that we can place the early-type galaxies into their broader context.
(incomplete video)

Oct
25
Fri
Colloquium: Shun Karato (Host: Jason Jackiewicz)
Oct 25 @ 3:15 pm – 4:15 pm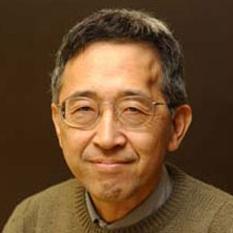 Solving the Puzzles of the Moon
Shun Karato, Yale University
After 50 years from the first landing of men on the Moon, about 380 kg of samples were collected by the Apollo mission. Chemical analyses of these samples together with a theory of planetary formation led to a "giant impact" paradigm (in mid 1970s). In this paradigm, the Moon was formed in the later stage of Earth formation (not the very late stage, though), when the proto-Earth was hit by an impactor with a modest size (~ Mars size) at an oblique angle. Such an impact is a natural consequence of planetary formation from a proto-planetary nebula. This collision may have kicked out mantle materials from the proto-Earth to form the Moon. This model explains mostly rocky composition of the Moon and the large angular momentum of the Earth-Moon system. High temperatures caused by an impact likely removed much of the volatile components such as water.
However, two recent geochemical observations cast doubt about the validity of such a paradigm. They include (i) not-so-dry Moon suggested from the analysis of basaltic inclusions in olivine, and (ii) the high degree of similarities in many isotopes. The first observation is obviously counter-intuitive, but the second one is also hard to reconcile with the standard model of a giant impact, because many models show that a giant impact produces the Moon mostly from the impactor. In this presentation, I will show how one can solve these puzzles by a combination of physics/chemistry of materials with some basic physics of a giant impact.
Subscribe to filtered calendar