Sep
21
Fri
Colloquium: Dave Thilker (Host: Rene Walterbos)
Sep 21 @ 3:15 pm – 4:15 pm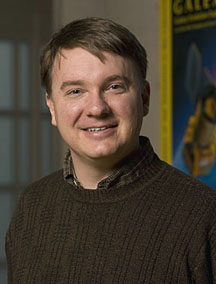 Fresh Perspectives on Star Formation from LEGUS, the Legacy ExtraGalactic Ultraviolet Survey
David 
Thilker

, Johns Hopkins University

The Legacy ExtraGalactic Ultraviolet Survey (LEGUS) was a Cycle 21 Large Treasury HST program which obtained ~parsec resolution NUV- to I-band WFC3 imaging for 50 nearby, representative star-forming Local Volume galaxies, with a primary goal of linking the scales of star formation from the limit of individual stars, to clusters and associations, eventually up through the hierarchy to giant star forming complexes and galaxy-scale morphological features.

I will review the basics of the survey, public data products and science team results pertaining to clusters and the field star hierarchy.  I will then describe work to optimize photometric selection methods for massive main sequence O star candidates and LBV candidates, in the former case establishing a means to statistically constrain the fraction of O stars in very isolated locales.  I will introduce new ideas on how to quantify the complex spatio-temporal nature of hierarchical star formation using multi-scale clustering methods. The first steps of this work have yielded a landmark OB association database for 36 LEGUS target fields (in 28 of the nearest available galaxies), with tracer stellar populations selected and interpreted uniformly.  I will finish with discussion of a pilot HST program to demonstrate remarkably increased survey efficiency of WFC3 UV imaging enabled by use of extra-wide (X) filter bandpasses.  Such efficiency is required as we move beyond LEGUS and begin to rigorously explore low surface brightness star-forming environments where canonical results for the IMF and cluster formation efficiency are increasingly called into question.
Nov
8
Fri
Colloquium: Jacob Vander Vliet (Host: Chris Churchill)
Nov 8 @ 3:15 pm – 4:15 pm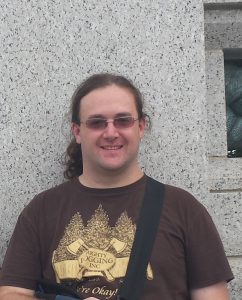 Galaxy Evolution in a Computer Box, or "How to turn a PhD on Theoretical Galaxy Evolution into a Scientific Programming Career with NASA"
Jacob Vander Vliet, NASA/SOFIA
I graduated from NMSU in 2017 with a PhD entitled "Observing the Baryon Cycle in Hydrodynamic Cosmological Simulations".  I am happy to discuss the journey I took from primarily scientific interest in this problem to a primarily programming and computational interest in this problem.  One of the major outcomes of my dissertation was to build pipeline software for analysis of the hydrodynamic simulations using the "quasar absorption line technique from which we study the circumgalactic medium in the simulations in order to learn about the so-called baryon cycle.  Following graduation, I continued on as a "research assistant" at NMSU, and then landed a job with NASA at Stratospheric Observatory for Infrared Astronomy (SOFIA) and a scientific programmer.  I will discuss the type of science done at SOFIA and the virtues and differences of a non-academic position out of graduate school.
Subscribe to filtered calendar