Sep
8
Fri
Colloquium: Travis Metcalfe (Host: Jason Jackiewicz)
Sep 8 @ 3:15 pm – 4:15 pm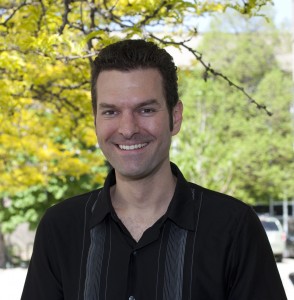 The Magnetic Mid-life Crisis of the Sun
Dr. Travis Metcalfe, Space Sciences Institute
After decades of effort, the solar activity cycle is exceptionally well characterized but it remains poorly understood. Pioneering work at the Mount Wilson Observatory demonstrated that other sun-like stars also show regular activity cycles, and suggested two possible relationships between the rotation rate and the length of the cycle. Neither of these relationships correctly describe the properties of the Sun, a peculiarity that demands explanation. Recent discoveries have started to shed light on this issue, suggesting that the Sun's rotation rate and magnetic field are currently in a transitional phase that occurs in all middle-aged stars. We have recently identified the manifestation of this magnetic transition in the best available data on stellar cycles. The results suggest that the solar cycle may be growing longer on stellar evolutionary timescales, and that the cycle might disappear sometime in the next 0.8-2.4 Gyr. Future tests of this hypothesis will come from ground-based activity monitoring of Kepler targets that span the magnetic transition, and from asteroseismology with the TESS mission to determine precise masses and ages for bright stars with known cycles.
Sep
21
Fri
Colloquium: Dave Thilker (Host: Rene Walterbos)
Sep 21 @ 3:15 pm – 4:15 pm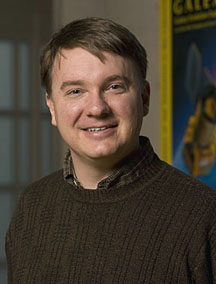 Fresh Perspectives on Star Formation from LEGUS, the Legacy ExtraGalactic Ultraviolet Survey
David 
Thilker

, Johns Hopkins University

The Legacy ExtraGalactic Ultraviolet Survey (LEGUS) was a Cycle 21 Large Treasury HST program which obtained ~parsec resolution NUV- to I-band WFC3 imaging for 50 nearby, representative star-forming Local Volume galaxies, with a primary goal of linking the scales of star formation from the limit of individual stars, to clusters and associations, eventually up through the hierarchy to giant star forming complexes and galaxy-scale morphological features.

I will review the basics of the survey, public data products and science team results pertaining to clusters and the field star hierarchy.  I will then describe work to optimize photometric selection methods for massive main sequence O star candidates and LBV candidates, in the former case establishing a means to statistically constrain the fraction of O stars in very isolated locales.  I will introduce new ideas on how to quantify the complex spatio-temporal nature of hierarchical star formation using multi-scale clustering methods. The first steps of this work have yielded a landmark OB association database for 36 LEGUS target fields (in 28 of the nearest available galaxies), with tracer stellar populations selected and interpreted uniformly.  I will finish with discussion of a pilot HST program to demonstrate remarkably increased survey efficiency of WFC3 UV imaging enabled by use of extra-wide (X) filter bandpasses.  Such efficiency is required as we move beyond LEGUS and begin to rigorously explore low surface brightness star-forming environments where canonical results for the IMF and cluster formation efficiency are increasingly called into question.
Subscribe to filtered calendar