Sep
20
Wed
Colloquium PhD Defense: Jean McKeever
Sep 20 @ 3:00 pm – 4:15 pm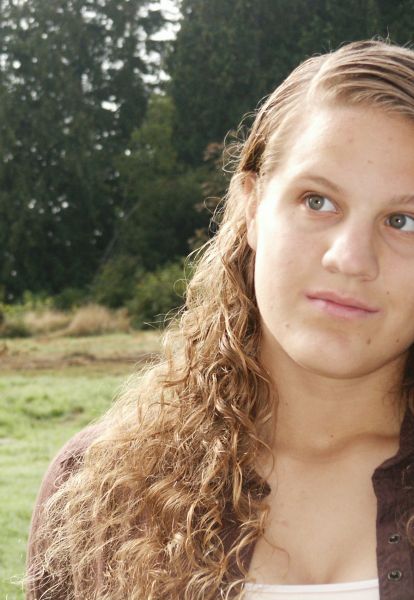 Asteroseismology of Red Giants: The Detailed Modeling of Red Giants in Eclipsing Binary Systems
Jean McKeever, NMSU
Asteroseismology is an invaluable tool that allows one to peer into the inside of a star and know its fundamental stellar properties with relative ease. There has been much exploration of solar-like oscillations within red giants with recent advances in technology, leading to new innovations in observing. The Kepler mission, with its 4-year observations of a single patch of sky, has opened the floodgates on asteroseismic studies. Binary star systems are also an invaluable tool for their ability to provide independent constraints on fundamental stellar parameters such as mass and radius. The asteroseismic scaling laws link observables in the light curves of stars to the physical parameters in the star, providing a unique tool to study large populations of stars quite easily. In this work we present our 4-year radial velocity observing program to provide accurate dynamical masses for 16 red giants in eclipsing binary systems. From this we find that asteroseismology overestimates the mass and radius of red giants by 15% and 5% respectively. We further attempt to model the pulsations of a few of these stars using stellar evolution and oscillation codes. The goal is to determine which masses are correct and if there is a physical cause for the discrepancy in asteroseismic masses. We find there are many challenges to modeling evolved stars such as red giants and we address a few of the major concerns. These systems are some of the best studied systems to date and further exploration of their asteroseismic mysteries is inevitable.
Sep
21
Fri
Colloquium: Dave Thilker (Host: Rene Walterbos)
Sep 21 @ 3:15 pm – 4:15 pm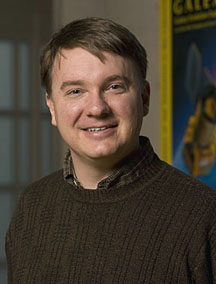 Fresh Perspectives on Star Formation from LEGUS, the Legacy ExtraGalactic Ultraviolet Survey
David 
Thilker

, Johns Hopkins University

The Legacy ExtraGalactic Ultraviolet Survey (LEGUS) was a Cycle 21 Large Treasury HST program which obtained ~parsec resolution NUV- to I-band WFC3 imaging for 50 nearby, representative star-forming Local Volume galaxies, with a primary goal of linking the scales of star formation from the limit of individual stars, to clusters and associations, eventually up through the hierarchy to giant star forming complexes and galaxy-scale morphological features.

I will review the basics of the survey, public data products and science team results pertaining to clusters and the field star hierarchy.  I will then describe work to optimize photometric selection methods for massive main sequence O star candidates and LBV candidates, in the former case establishing a means to statistically constrain the fraction of O stars in very isolated locales.  I will introduce new ideas on how to quantify the complex spatio-temporal nature of hierarchical star formation using multi-scale clustering methods. The first steps of this work have yielded a landmark OB association database for 36 LEGUS target fields (in 28 of the nearest available galaxies), with tracer stellar populations selected and interpreted uniformly.  I will finish with discussion of a pilot HST program to demonstrate remarkably increased survey efficiency of WFC3 UV imaging enabled by use of extra-wide (X) filter bandpasses.  Such efficiency is required as we move beyond LEGUS and begin to rigorously explore low surface brightness star-forming environments where canonical results for the IMF and cluster formation efficiency are increasingly called into question.
Oct
4
Fri
Colloquium: Raja GuhaThakurta (Host: Rene Walterbos)
Oct 4 @ 3:15 pm – 4:15 pm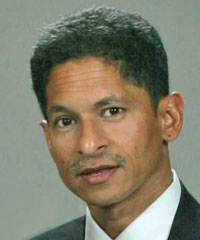 The SPLASH Survey of the Andromeda Galaxy
Raja Guhathurkurta, University of California, Santa Cruz
Our nearest large spiral galaxy neighbor, the Andromeda galaxy (M31),
and its dwarf satellites, offer a panoramic yet detailed view of
galaxy formation and evolution in our astronomical backyard. This
system also serves as an excellent laboratory for the study of stellar
populations because the stars are all practically at the same distance
from us. I will present results from the SPLASH (Spectroscopic and
Photometric Landscape of Andromeda's Stellar Halo) survey, the
backbone of which was a large Keck DEIMOS spectroscopic survey of
evolved stars in M31. Most of the SPLASH spectroscopic targets in
M31's disk were selected from the PHAT (Panchromatic Hubble Andromeda
Treasury) survey, a wide-field 6-filter Hubble Space Telescope mosaic
image of a portion of the disk of M31. The talk will cover a range of
science topics including: Local Group dynamics, structure/substructure
and metallicity of M31's stellar halo, satellite tidal interactions,
disk/halo interface, dynamical heating of the disk, and rare stellar
populations.
Subscribe to filtered calendar