Sep
1
Fri
Colloquium: Isak Wold (Host: Moire Prescott)
Sep 1 @ 3:15 pm – 4:15 pm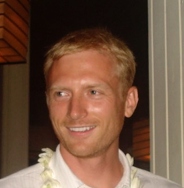 A Faint Flux-Limited LAE Sample at z = 0.3
Isak Wold, UT Austin
Observational surveys of Lya emitters (LAEs) have proven to be an efficient method to identify and study large numbers of galaxies over a wide redshift range. To understand what types of galaxies are selected in LAE surveys – and how this evolves with redshift – it is important to establish a low-redshift reference sample that can be directly compared to high-redshift samples.  The lowest redshift where a direct Lya survey is currently possible is at a redshift of z~0.3 via the Galaxy Evolution Explorer (GALEX ) FUV grism data. Using the z~0.3 GALEX sample as an anchor point, it has been suggested that at low redshifts high equivalent width (EW) LAEs become less prevalent and that the amount of escaping Lya emission declines rapidly.  A number of explanations for these trends have been suggested including increasing dust content, increasing neutral column density, and/or increasing metallicity of star-forming galaxies at lower redshifts. However, the published z~0.3 GALEX sample is pre-selected from bright NUV objects.  Thus, objects with strong Lya emission but faint continuum (high-EW LAEs) could be missed.  In this talk, I will present my efforts to re-reduce the deepest archival GALEX FUV grism data and obtain a sample that is not biased against high-EW LAEs.  I will discuss the implications of this new sample on the evolutionary trends listed above.
Sep
8
Fri
Colloquium: Travis Metcalfe (Host: Jason Jackiewicz)
Sep 8 @ 3:15 pm – 4:15 pm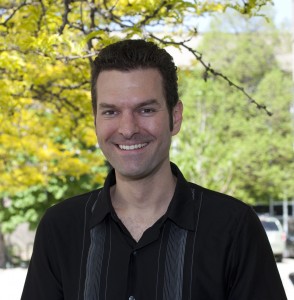 The Magnetic Mid-life Crisis of the Sun
Dr. Travis Metcalfe, Space Sciences Institute
After decades of effort, the solar activity cycle is exceptionally well characterized but it remains poorly understood. Pioneering work at the Mount Wilson Observatory demonstrated that other sun-like stars also show regular activity cycles, and suggested two possible relationships between the rotation rate and the length of the cycle. Neither of these relationships correctly describe the properties of the Sun, a peculiarity that demands explanation. Recent discoveries have started to shed light on this issue, suggesting that the Sun's rotation rate and magnetic field are currently in a transitional phase that occurs in all middle-aged stars. We have recently identified the manifestation of this magnetic transition in the best available data on stellar cycles. The results suggest that the solar cycle may be growing longer on stellar evolutionary timescales, and that the cycle might disappear sometime in the next 0.8-2.4 Gyr. Future tests of this hypothesis will come from ground-based activity monitoring of Kepler targets that span the magnetic transition, and from asteroseismology with the TESS mission to determine precise masses and ages for bright stars with known cycles.
Sep
6
Fri
Colloquium: Brian Svoboda (Host: Moire Prescott)
Sep 6 @ 3:15 pm – 4:15 pm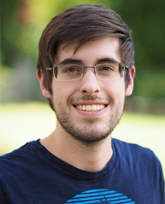 Starless clumps and the earliest phases of high-mass star formation in the Milky Way
Brian Svoboda, NRAO Jansky Fellow
High-mass stars are key to regulating the interstellar medium, star formation activity, and overall evolution of galaxies, but their formation remains an open problem in astrophysics. In order to understand the physical conditions during the earliest phases of high-mass star formation, I will present observational studies we have carried out on dense starless clump candidates (SCCs) that show no signatures of star formation activity. We identify 2223 SCCs from the 1.1 mm Bolocam Galactic Plane Survey, systematically analyse their physical properties, and show that the starless phase is not represented by a single timescale, but evolves more rapidly with increasing clump mass. To investigate the sub-structure in SCCs at high spatial resolution, we investigate the 12 most high-mass SCCs within 5 kpc using ALMA. We find previously undetected low-luminosity protostars in 11 out of 12 SCCs, fragmentation equal to the thermal Jeans length of the clump, and no starless cores exceeding 30 solar masses. While uncertainties remain concerning the star formation efficiency in this sample, these observational facts are consistent with models where high-mass stars form from initially low- to intermediate-mass protostars that accrete most of their mass from the surrounding clump. I will also present on-going research studying gas inflow signatures with GBT/Argus and ALMA, and the dense core mass function with the JVLA.
(note:slide overlay error)

Subscribe to filtered calendar