Mar
29
Thu
Colloquium (Joint with Physics): Jim Fuller (Host: Ethan Dederick)
Mar 29 @ 4:00 pm – 5:00 pm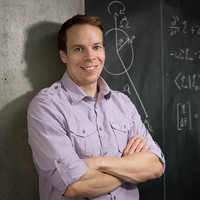 Surprising Impacts of Gravity Waves
Jim Fuller, Caltech
Gravity waves are low frequency fluid oscillations restored by buoyancy forces in planetary and stellar interiors. Despite their ubiquity, the importance of gravity waves in evolutionary processes and asteroseismology has only recently been appreciated. For instance, Kepler asteroseismic data has revealed gravity modes in thousands of red giant stars, providing unprecedented measurements of core structure and rotation. I will show how gravity modes (or lack thereof) can also reveal strong magnetic fields in the cores of red giants, and I will demonstrate that strong fields appear to be common within "retired" A stars but are absent in their lower-mass counterparts. In the late phase evolution of massive stars approaching core-collapse, vigorous convection excites gravity waves that can redistribute huge amounts of energy within the star. I will present preliminary models of this process, showing how wave energy redistribution can drive outbursts and enhanced mass loss in the final years of massive star evolution, with important consequences for the appearance of subsequent supernovae.
Oct
5
Fri
Colloquium: David Nataf (Host: Jason Jackiewicz)
Oct 5 @ 3:15 pm – 4:15 pm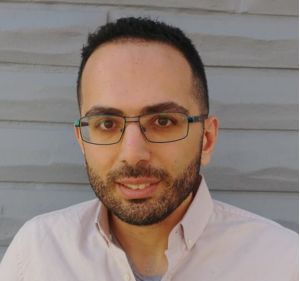 Clues to Globular Cluster Formation
David Nataf, Johns Hopkins University
Globular clusters are now well-established to host "Second-generation" stars, which show anomalous abundances in some or all of He, C, N, O, Na, Al, Mg, etc.  The simplest explanations for these phenomena typically require the globular clusters to have been ~20x more massive at birth, and to have been enriched by processes which are not consistent with the theoretical predictions of massive star chemical synthesis models. The library of observations is now a vast one, yet there has been comparatively little progress in understanding how globular clusters could have formed and evolved. In this talk I discuss two new insights into the matter. First, I report on a meta-analysis of globular cluster abundances that combined APOGEE and literature data for 28 globular clusters, new trends with globular cluster mass are identified. I discuss the chemical properties of former globular cluster stars that are now part of the field population, and what can be learned.
Subscribe to filtered calendar