Oct
5
Fri
Colloquium: David Nataf (Host: Jason Jackiewicz)
Oct 5 @ 3:15 pm – 4:15 pm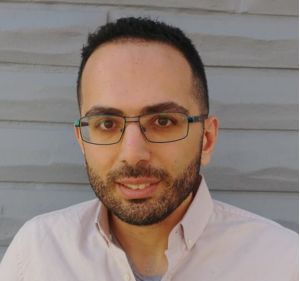 Clues to Globular Cluster Formation
David Nataf, Johns Hopkins University
Globular clusters are now well-established to host "Second-generation" stars, which show anomalous abundances in some or all of He, C, N, O, Na, Al, Mg, etc.  The simplest explanations for these phenomena typically require the globular clusters to have been ~20x more massive at birth, and to have been enriched by processes which are not consistent with the theoretical predictions of massive star chemical synthesis models. The library of observations is now a vast one, yet there has been comparatively little progress in understanding how globular clusters could have formed and evolved. In this talk I discuss two new insights into the matter. First, I report on a meta-analysis of globular cluster abundances that combined APOGEE and literature data for 28 globular clusters, new trends with globular cluster mass are identified. I discuss the chemical properties of former globular cluster stars that are now part of the field population, and what can be learned.
Feb
20
Wed
Special Colloquium: Stella Kafka (Host: Karen Kinemuchi)
Feb 20 @ 3:15 pm – 4:15 pm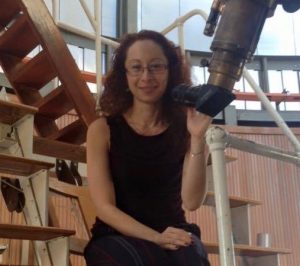 The AAVSO Program: A Resource for Variable Star Research
Stella Kafka, AAVSO
The AAVSO was formed in 1911 as a group of US-based amateur observers obtaining data in support of professional astronomy projects. Now, it has evolved into an International Organization with members and observers from both the professional and non-professional astronomical community, contributing photometry to a public photometric database of about 25,000 variable objects, and using it for research projects. As such, the AAVSO's main claim to fame is that it successfully engages backyard Astronomers, educators, students and professional astronomers in astronomical research. I will present the main aspects of the association and how it has evolved with time to become a premium resource for variable star researchers. I will also discuss the various means that the AAVSO is using to support cutting-edge variable star science, and how it engages its members in projects building a stronger international astronomical community.
Dr. Stella Kafka, is the Director of the AAVSO (American Association of Variable Star Observers). Before her tenure at the AAVSO, Dr Kafka held positions at CTIO, Spitzer Science center/Caltech, Carnegie Institution of Washington/DTM and AIP Publishing. The AAVSO is an international non-profit organization of variable star observers whose mission is to enable anyone, anywhere, to participate in scientific discovery through variable star astronomy.
Subscribe to filtered calendar