Nov
9
Thu
Public Talk: "Preparing to Explore the Universe with the James Webb Space Telescope" – Dr. Jane Rigby (NASA Goddard)
Nov 9 @ 7:00 pm – 8:00 pm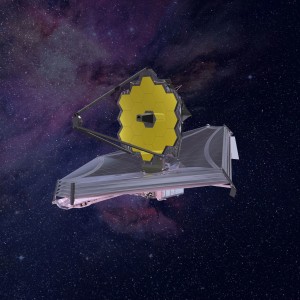 Preparing to Explore the Universe with the James Webb Space Telescope
Dr. Jane Rigby (NASA Goddard, Deputy Project Scientist for JWST)
Abstract: NASA's James Webb Space Telescope (JWST), scheduled to be launched in 2019, will revolutionize our view of the Universe.  As the scientific successor to the Hubble Space Telescope, JWST will rewrite the textbooks and return gorgeous images and spectra of our universe.   In my talk, I will show how JWST will revolutionize our understanding of how galaxies and supermassive black holes formed in the first billion years after the Big Bang, and how they evolved over cosmic time.  I'll describe how our international team is preparing for launch, how we decide what targets to observe, and how we are testing the telescope to be sure it will work in space.
More information about the telescope can be found at https://www.jwst.nasa.gov/.
Mar
29
Thu
Colloquium (Joint with Physics): Jim Fuller (Host: Ethan Dederick)
Mar 29 @ 4:00 pm – 5:00 pm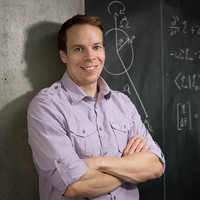 Surprising Impacts of Gravity Waves
Jim Fuller, Caltech
Gravity waves are low frequency fluid oscillations restored by buoyancy forces in planetary and stellar interiors. Despite their ubiquity, the importance of gravity waves in evolutionary processes and asteroseismology has only recently been appreciated. For instance, Kepler asteroseismic data has revealed gravity modes in thousands of red giant stars, providing unprecedented measurements of core structure and rotation. I will show how gravity modes (or lack thereof) can also reveal strong magnetic fields in the cores of red giants, and I will demonstrate that strong fields appear to be common within "retired" A stars but are absent in their lower-mass counterparts. In the late phase evolution of massive stars approaching core-collapse, vigorous convection excites gravity waves that can redistribute huge amounts of energy within the star. I will present preliminary models of this process, showing how wave energy redistribution can drive outbursts and enhanced mass loss in the final years of massive star evolution, with important consequences for the appearance of subsequent supernovae.
Subscribe to filtered calendar