Sep
1
Fri
Colloquium: Isak Wold (Host: Moire Prescott)
Sep 1 @ 3:15 pm – 4:15 pm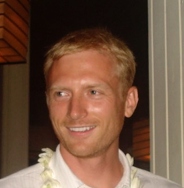 A Faint Flux-Limited LAE Sample at z = 0.3
Isak Wold, UT Austin
Observational surveys of Lya emitters (LAEs) have proven to be an efficient method to identify and study large numbers of galaxies over a wide redshift range. To understand what types of galaxies are selected in LAE surveys – and how this evolves with redshift – it is important to establish a low-redshift reference sample that can be directly compared to high-redshift samples.  The lowest redshift where a direct Lya survey is currently possible is at a redshift of z~0.3 via the Galaxy Evolution Explorer (GALEX ) FUV grism data. Using the z~0.3 GALEX sample as an anchor point, it has been suggested that at low redshifts high equivalent width (EW) LAEs become less prevalent and that the amount of escaping Lya emission declines rapidly.  A number of explanations for these trends have been suggested including increasing dust content, increasing neutral column density, and/or increasing metallicity of star-forming galaxies at lower redshifts. However, the published z~0.3 GALEX sample is pre-selected from bright NUV objects.  Thus, objects with strong Lya emission but faint continuum (high-EW LAEs) could be missed.  In this talk, I will present my efforts to re-reduce the deepest archival GALEX FUV grism data and obtain a sample that is not biased against high-EW LAEs.  I will discuss the implications of this new sample on the evolutionary trends listed above.
Nov
22
Fri
Colloquium: Rixin Li (Host: Wladimir Lyra)
Nov 22 @ 3:15 pm – 4:15 pm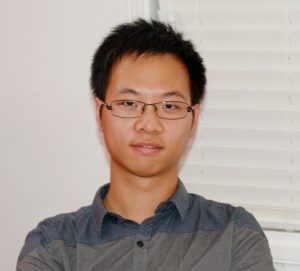 Simulating Planetesimal Formation in the Kuiper Belt and Beyond
Rixin Li, University of Arizona
A critical step in planet formation is to build super-km-sized planetesimals in protoplanetary disks. The origin and demographics of planetesimals are crucial to understanding the Solar System, circumstellar disks, and exoplanets. I will overview the current status of planetesimal formation theory. Specifically, I will present our recent simulations of planetesimal formation by the streaming instability, a mechanism to aerodynamically concentrate pebbles in protoplanetary disks. I will then discuss the connections between our numerical models and recent astronomical observations and Solar System explorations. I will explain why all planetesimals likely formed as binaries.
Subscribe to filtered calendar