Mar
28
Tue
Joint Physics/Astronomy Colloquium: William Newman
Mar 28 @ 4:00 pm – 5:00 pm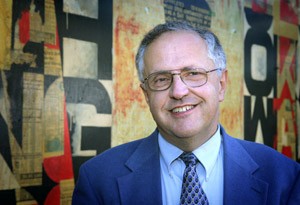 Giant Planet Shielding of the Inner Solar System Revisited: Blending Celestial Mechanics with Advanced Computation
Dr. William Newman, UCLA
The Earth has sustained during the last billion years as many as five catastrophic collisions with asteroids and comets which led to widespread species extinctions. Our own atmosphere was literally blown away 4.5 billion years ago by a collision with a Mars-sized impactor. However, collisions with comets originating in the outer solar system accreted much of the present-day atmosphere. Relatively advanced life on our planet is the beneficiary of a number of impact events during Earth's history which built our atmosphere without destroying a large fraction of terrestrial life. Using very high precision Monte Carlo integration methods to explore the orbital evolution over hundreds of millions of years followed by the application of celestial mechanical techniques, the presentation will explain directly how Earth was shielded by the combined influence of Jupiter and Saturn, assuring that only 1 in 100,000 potential collisions with the Earth will materialize.
Aug
30
Fri
Colloquium: Lisa Young (Host: Rene Walterbos)
Aug 30 @ 3:15 pm – 4:15 pm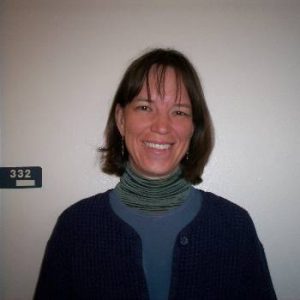 Cold Gas and the Evolution of Early-type Galaxies
Lisa Young, New Mexico Tech
A major theme of galaxy evolution is understanding how today's Hubble sequence was
established — what makes some galaxies red spheroidals and others blue disks, and what
drives their relative numbers and their spatial distributions. One way of addressing these
questions is that galaxies themselves hold clues to their formation in their internal
structures. Recent observations of early-type galaxies in particular (ellipticals and
lenticulars) have shown that their seemingly placid, nearly featureless optical images can
be deceptive. Kinematic data show that the early-type galaxies have a wide variety of
internal kinematic structures that are the relics of dramatic merging and accretion
events. A surprising number of the early-type galaxies also contain cold atomic and
molecular gas, which is significant because their transitions to the red sequence must
involve removing most of their cold gas (the raw material for star formation). We can now
also read clues to the evolution of early-type galaxies in the kinematics and the
metallicity of their gas, and possibly also in the rare isotope abundance patterns in the
cold gas. Numerical simulations are beginning to work on reproducing these cold gas
properties, so that we can place the early-type galaxies into their broader context.
(incomplete video)

Subscribe to filtered calendar