Mar
28
Tue
Joint Physics/Astronomy Colloquium: William Newman
Mar 28 @ 4:00 pm – 5:00 pm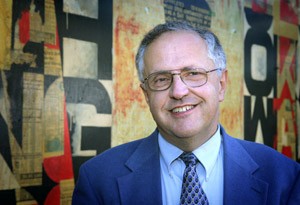 Giant Planet Shielding of the Inner Solar System Revisited: Blending Celestial Mechanics with Advanced Computation
Dr. William Newman, UCLA
The Earth has sustained during the last billion years as many as five catastrophic collisions with asteroids and comets which led to widespread species extinctions. Our own atmosphere was literally blown away 4.5 billion years ago by a collision with a Mars-sized impactor. However, collisions with comets originating in the outer solar system accreted much of the present-day atmosphere. Relatively advanced life on our planet is the beneficiary of a number of impact events during Earth's history which built our atmosphere without destroying a large fraction of terrestrial life. Using very high precision Monte Carlo integration methods to explore the orbital evolution over hundreds of millions of years followed by the application of celestial mechanical techniques, the presentation will explain directly how Earth was shielded by the combined influence of Jupiter and Saturn, assuring that only 1 in 100,000 potential collisions with the Earth will materialize.
Nov
15
Fri
Colloquium: Phil Judge (Host James McAteer)
Nov 15 @ 3:15 pm – 4:15 pm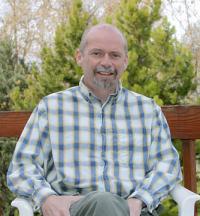 Using every photon to learn about the physics of solar plasmas
Phil Judge, High Altitude Observatory, Boulder CO.
The Sun has traditionally been the Rosetta Stone that can overcome the gap in regimes between laboratory and astronomical plasmas.   Theories applicable in the laboratory may not readily apply to solar plasmas, and vice-versa. Yet we still face challenges in understanding how the observable plasmas are produced, and why the magnetic field threading and energizing them must globally reverse every 11 years. I will give a general overview of currently pressing problems in solar physics, followed by two specific examples: one concerning the physics of flares through infrared spectroscopy and polarimetry, the other concerning how we might wring every last ounce of information from the emitted photons. Along the way I will introduce the NMSU-operated Dunn Solar Telescope, the new DKIST, Parker Solar Probe and Solar Orbiter, and suggest how we might take advantage of these new facilities to make lasting progress.
Subscribe to filtered calendar