Mar
28
Tue
Joint Physics/Astronomy Colloquium: William Newman
Mar 28 @ 4:00 pm – 5:00 pm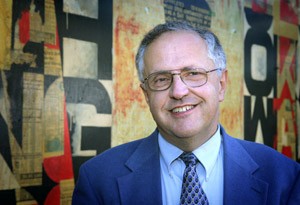 Giant Planet Shielding of the Inner Solar System Revisited: Blending Celestial Mechanics with Advanced Computation
Dr. William Newman, UCLA
The Earth has sustained during the last billion years as many as five catastrophic collisions with asteroids and comets which led to widespread species extinctions. Our own atmosphere was literally blown away 4.5 billion years ago by a collision with a Mars-sized impactor. However, collisions with comets originating in the outer solar system accreted much of the present-day atmosphere. Relatively advanced life on our planet is the beneficiary of a number of impact events during Earth's history which built our atmosphere without destroying a large fraction of terrestrial life. Using very high precision Monte Carlo integration methods to explore the orbital evolution over hundreds of millions of years followed by the application of celestial mechanical techniques, the presentation will explain directly how Earth was shielded by the combined influence of Jupiter and Saturn, assuring that only 1 in 100,000 potential collisions with the Earth will materialize.
Sep
6
Fri
Colloquium: Brian Svoboda (Host: Moire Prescott)
Sep 6 @ 3:15 pm – 4:15 pm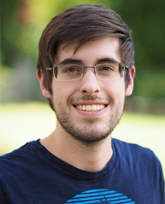 Starless clumps and the earliest phases of high-mass star formation in the Milky Way
Brian Svoboda, NRAO Jansky Fellow
High-mass stars are key to regulating the interstellar medium, star formation activity, and overall evolution of galaxies, but their formation remains an open problem in astrophysics. In order to understand the physical conditions during the earliest phases of high-mass star formation, I will present observational studies we have carried out on dense starless clump candidates (SCCs) that show no signatures of star formation activity. We identify 2223 SCCs from the 1.1 mm Bolocam Galactic Plane Survey, systematically analyse their physical properties, and show that the starless phase is not represented by a single timescale, but evolves more rapidly with increasing clump mass. To investigate the sub-structure in SCCs at high spatial resolution, we investigate the 12 most high-mass SCCs within 5 kpc using ALMA. We find previously undetected low-luminosity protostars in 11 out of 12 SCCs, fragmentation equal to the thermal Jeans length of the clump, and no starless cores exceeding 30 solar masses. While uncertainties remain concerning the star formation efficiency in this sample, these observational facts are consistent with models where high-mass stars form from initially low- to intermediate-mass protostars that accrete most of their mass from the surrounding clump. I will also present on-going research studying gas inflow signatures with GBT/Argus and ALMA, and the dense core mass function with the JVLA.
(note:slide overlay error)

Subscribe to filtered calendar