Mar
28
Tue
Joint Physics/Astronomy Colloquium: William Newman
Mar 28 @ 4:00 pm – 5:00 pm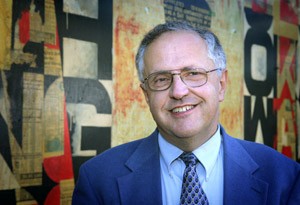 Giant Planet Shielding of the Inner Solar System Revisited: Blending Celestial Mechanics with Advanced Computation
Dr. William Newman, UCLA
The Earth has sustained during the last billion years as many as five catastrophic collisions with asteroids and comets which led to widespread species extinctions. Our own atmosphere was literally blown away 4.5 billion years ago by a collision with a Mars-sized impactor. However, collisions with comets originating in the outer solar system accreted much of the present-day atmosphere. Relatively advanced life on our planet is the beneficiary of a number of impact events during Earth's history which built our atmosphere without destroying a large fraction of terrestrial life. Using very high precision Monte Carlo integration methods to explore the orbital evolution over hundreds of millions of years followed by the application of celestial mechanical techniques, the presentation will explain directly how Earth was shielded by the combined influence of Jupiter and Saturn, assuring that only 1 in 100,000 potential collisions with the Earth will materialize.
Mar
29
Thu
Colloquium (Joint with Physics): Jim Fuller (Host: Ethan Dederick)
Mar 29 @ 4:00 pm – 5:00 pm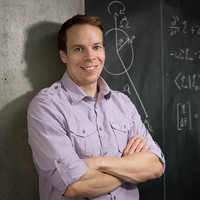 Surprising Impacts of Gravity Waves
Jim Fuller, Caltech
Gravity waves are low frequency fluid oscillations restored by buoyancy forces in planetary and stellar interiors. Despite their ubiquity, the importance of gravity waves in evolutionary processes and asteroseismology has only recently been appreciated. For instance, Kepler asteroseismic data has revealed gravity modes in thousands of red giant stars, providing unprecedented measurements of core structure and rotation. I will show how gravity modes (or lack thereof) can also reveal strong magnetic fields in the cores of red giants, and I will demonstrate that strong fields appear to be common within "retired" A stars but are absent in their lower-mass counterparts. In the late phase evolution of massive stars approaching core-collapse, vigorous convection excites gravity waves that can redistribute huge amounts of energy within the star. I will present preliminary models of this process, showing how wave energy redistribution can drive outbursts and enhanced mass loss in the final years of massive star evolution, with important consequences for the appearance of subsequent supernovae.
Subscribe to filtered calendar