Mar
29
Thu
Colloquium (Joint with Physics): Jim Fuller (Host: Ethan Dederick)
Mar 29 @ 4:00 pm – 5:00 pm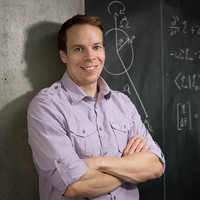 Surprising Impacts of Gravity Waves
Jim Fuller, Caltech
Gravity waves are low frequency fluid oscillations restored by buoyancy forces in planetary and stellar interiors. Despite their ubiquity, the importance of gravity waves in evolutionary processes and asteroseismology has only recently been appreciated. For instance, Kepler asteroseismic data has revealed gravity modes in thousands of red giant stars, providing unprecedented measurements of core structure and rotation. I will show how gravity modes (or lack thereof) can also reveal strong magnetic fields in the cores of red giants, and I will demonstrate that strong fields appear to be common within "retired" A stars but are absent in their lower-mass counterparts. In the late phase evolution of massive stars approaching core-collapse, vigorous convection excites gravity waves that can redistribute huge amounts of energy within the star. I will present preliminary models of this process, showing how wave energy redistribution can drive outbursts and enhanced mass loss in the final years of massive star evolution, with important consequences for the appearance of subsequent supernovae.
Nov
15
Fri
Colloquium: Phil Judge (Host James McAteer)
Nov 15 @ 3:15 pm – 4:15 pm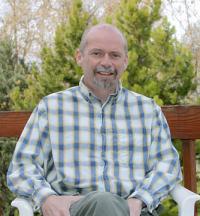 Using every photon to learn about the physics of solar plasmas
Phil Judge, High Altitude Observatory, Boulder CO.
The Sun has traditionally been the Rosetta Stone that can overcome the gap in regimes between laboratory and astronomical plasmas.   Theories applicable in the laboratory may not readily apply to solar plasmas, and vice-versa. Yet we still face challenges in understanding how the observable plasmas are produced, and why the magnetic field threading and energizing them must globally reverse every 11 years. I will give a general overview of currently pressing problems in solar physics, followed by two specific examples: one concerning the physics of flares through infrared spectroscopy and polarimetry, the other concerning how we might wring every last ounce of information from the emitted photons. Along the way I will introduce the NMSU-operated Dunn Solar Telescope, the new DKIST, Parker Solar Probe and Solar Orbiter, and suggest how we might take advantage of these new facilities to make lasting progress.
Subscribe to filtered calendar