Sep
20
Wed
Colloquium PhD Defense: Jean McKeever
Sep 20 @ 3:00 pm – 4:15 pm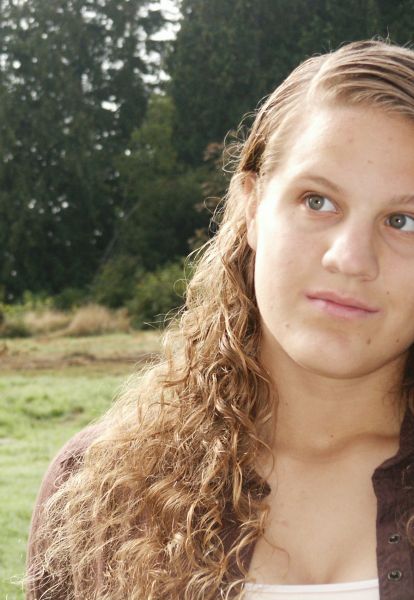 Asteroseismology of Red Giants: The Detailed Modeling of Red Giants in Eclipsing Binary Systems
Jean McKeever, NMSU
Asteroseismology is an invaluable tool that allows one to peer into the inside of a star and know its fundamental stellar properties with relative ease. There has been much exploration of solar-like oscillations within red giants with recent advances in technology, leading to new innovations in observing. The Kepler mission, with its 4-year observations of a single patch of sky, has opened the floodgates on asteroseismic studies. Binary star systems are also an invaluable tool for their ability to provide independent constraints on fundamental stellar parameters such as mass and radius. The asteroseismic scaling laws link observables in the light curves of stars to the physical parameters in the star, providing a unique tool to study large populations of stars quite easily. In this work we present our 4-year radial velocity observing program to provide accurate dynamical masses for 16 red giants in eclipsing binary systems. From this we find that asteroseismology overestimates the mass and radius of red giants by 15% and 5% respectively. We further attempt to model the pulsations of a few of these stars using stellar evolution and oscillation codes. The goal is to determine which masses are correct and if there is a physical cause for the discrepancy in asteroseismic masses. We find there are many challenges to modeling evolved stars such as red giants and we address a few of the major concerns. These systems are some of the best studied systems to date and further exploration of their asteroseismic mysteries is inevitable.
Feb
20
Wed
Special Colloquium: Stella Kafka (Host: Karen Kinemuchi)
Feb 20 @ 3:15 pm – 4:15 pm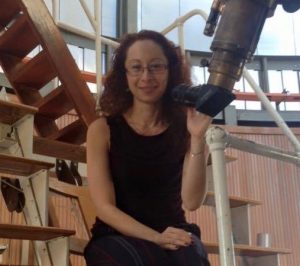 The AAVSO Program: A Resource for Variable Star Research
Stella Kafka, AAVSO
The AAVSO was formed in 1911 as a group of US-based amateur observers obtaining data in support of professional astronomy projects. Now, it has evolved into an International Organization with members and observers from both the professional and non-professional astronomical community, contributing photometry to a public photometric database of about 25,000 variable objects, and using it for research projects. As such, the AAVSO's main claim to fame is that it successfully engages backyard Astronomers, educators, students and professional astronomers in astronomical research. I will present the main aspects of the association and how it has evolved with time to become a premium resource for variable star researchers. I will also discuss the various means that the AAVSO is using to support cutting-edge variable star science, and how it engages its members in projects building a stronger international astronomical community.
Dr. Stella Kafka, is the Director of the AAVSO (American Association of Variable Star Observers). Before her tenure at the AAVSO, Dr Kafka held positions at CTIO, Spitzer Science center/Caltech, Carnegie Institution of Washington/DTM and AIP Publishing. The AAVSO is an international non-profit organization of variable star observers whose mission is to enable anyone, anywhere, to participate in scientific discovery through variable star astronomy.
Subscribe to filtered calendar