Sep
1
Fri
Colloquium: Isak Wold (Host: Moire Prescott)
Sep 1 @ 3:15 pm – 4:15 pm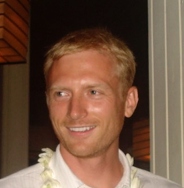 A Faint Flux-Limited LAE Sample at z = 0.3
Isak Wold, UT Austin
Observational surveys of Lya emitters (LAEs) have proven to be an efficient method to identify and study large numbers of galaxies over a wide redshift range. To understand what types of galaxies are selected in LAE surveys – and how this evolves with redshift – it is important to establish a low-redshift reference sample that can be directly compared to high-redshift samples.  The lowest redshift where a direct Lya survey is currently possible is at a redshift of z~0.3 via the Galaxy Evolution Explorer (GALEX ) FUV grism data. Using the z~0.3 GALEX sample as an anchor point, it has been suggested that at low redshifts high equivalent width (EW) LAEs become less prevalent and that the amount of escaping Lya emission declines rapidly.  A number of explanations for these trends have been suggested including increasing dust content, increasing neutral column density, and/or increasing metallicity of star-forming galaxies at lower redshifts. However, the published z~0.3 GALEX sample is pre-selected from bright NUV objects.  Thus, objects with strong Lya emission but faint continuum (high-EW LAEs) could be missed.  In this talk, I will present my efforts to re-reduce the deepest archival GALEX FUV grism data and obtain a sample that is not biased against high-EW LAEs.  I will discuss the implications of this new sample on the evolutionary trends listed above.
Sep
13
Fri
Colloquium: Eric Nielsen (Host: Moire Prescott)
Sep 13 @ 3:15 pm – 4:15 pm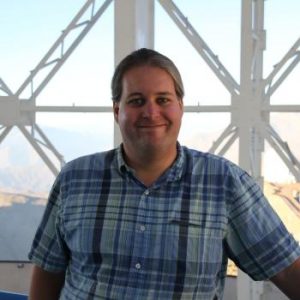 Charting the Outer Reaches of Exoplanetary Systems: Wide-Separation Giant Planet Demographics with Direct Imaging
Eric Nielsen, Kavli Institute for Particle Astrophysics and Cosmology, Stanford University
Over the past decade, the combination of advances in adaptive optics, coronagraphy, and data processing has enabled the direct detection and characterization of giant exoplanets orbiting young, nearby stars. In addition to the wealth of information about exoplanetary atmospheres we obtain from spectroscopy of directly imaged planets, the demographics of these wide-separation planets allow us to directly test theories of planet formation, probing the outer planetary systems compared to transit and radial velocity techniques. In this talk I will present results from the Gemini Planet Imager Exoplanet Survey (GPIES), which surveyed 521 nearby stars for giant planet and brown dwarf companions orbiting beyond 5 AU, and is one of the largest, deepest direct imaging searches for exoplanets every conducted. The overall occurrence rate of substellar companions, and trends with companion mass, semi-major axis, and stellar mass are consistent with giant planets forming via core accretion, and point to different formation mechanisms for giant planets and brown dwarfs between 10 and 100 AU.
Subscribe to filtered calendar