Jul
3
Mon
Colloquium PhD Defense: Nigel Mathes
Jul 3 @ 2:00 pm – 3:00 pm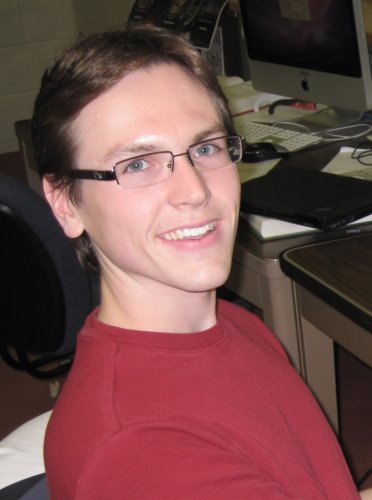 The Vulture Survey of MgII and CIV Absorbers: Feasting on the Bones of Spectra Left to Die
Nigel Mathes, NMSU
Abstract:
We present detailed measurements of the absorption properties and redshift evolution of MgII and CIV absorbers as measured in archival spectra from the UVES spectrograph at the Very Large Telescope (VLT/UVES) and the HIRES spectrograph at the Keck Telescope (Keck/HIRES) to equivalent width detection limits below 0.01 angstroms. This survey examines 860 high resolution spectra from various archival data sets representing 700 unique sightlines, allowing for detections of intervening MgII absorbers spanning redshifts 0.1 < z < 2.6 and intervening CIV absorbers spanning redshifts 1 < z < 5. We employ an accurate, automated approach to line detection which consistently detects redshifted absorption doublets. We observe three distinct epochs of evolution in the circumgalactic medium (CGM) as traced by MgII and CIV absorbers. At high redshifts, from 3 < z < 5, galaxies rapidly build up a metal enriched halo where, despite significant evolution in the ionizing background, the production of metals through star formation driven outflows dominates observed trends increasing the number of observed absorbers per redshift path length towards z = 3. At mid redshifts, from 2 < z < 3, a large cosmic increase in the global star formation rate drives large numbers of high column density outflows into the halos of galaxies. At this time, metal line absorption of all species is increased above all other epochs. At low redshifts, for z < 2, the universe becomes more quiescent in both star formation and ionizing background. Weak, low column density MgII absorbers proliferate, while strong MgII absorbers likely fragment or re-accrete onto their host galaxy. Strong CIV absorbers, at this time, still increase in number per absorption path, while their weaker counterparts begin to disappear. MgII and CIV absorbers appear to originate in star formation driven outflows, but their different evolutionary properties imply they represent two physically distinct phases of gas. These two phases comprise the CGM and contribute separately to the cycle of baryons into and out of galaxies.
Oct
19
Fri
Colloquium: Sanchayeeta Borthakur (Host: Kristian Finlator)
Oct 19 @ 3:15 pm – 4:15 pm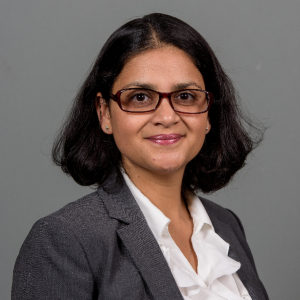 Understanding How Galaxies Reionized the Universe
 Sanchayeeta Borthakur, Arizona State University
Identifying the population of galaxies that was responsible for the reionization of the universe is a long-standing quest in astronomy. While young stars can produce large amounts of ionizing photons, the mechanism behind the escape of Lyman continuum photons (wavelength < 912 A) from star-forming regions has eluded us. To identify such galaxies and to understand the process of the escape of Lyman continuum, we present an indirect technique known as the residual flux technique. Using this technique, we identified (and later confirmed) the first low-redshift galaxy that has an escape fraction of ionizing flux of 21%. This leaky galaxy provides us with valuable insights into the physics of starburst-driven feedback. In addition, since direct detection of ionizing flux is impossible at the epoch of reionization, the residual flux technique presents a highly valuable tool for future studies to be conducted with the upcoming large telescopes such as the JWST.
Subscribe to filtered calendar