Jul
3
Mon
Colloquium PhD Defense: Nigel Mathes
Jul 3 @ 2:00 pm – 3:00 pm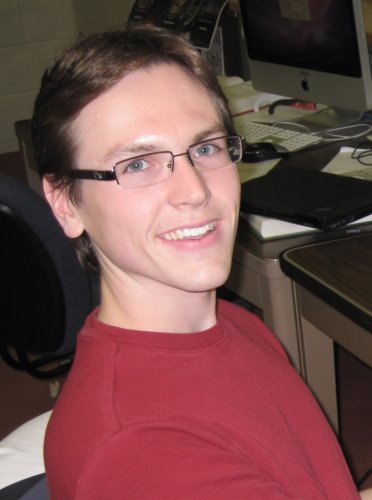 The Vulture Survey of MgII and CIV Absorbers: Feasting on the Bones of Spectra Left to Die
Nigel Mathes, NMSU
Abstract:
We present detailed measurements of the absorption properties and redshift evolution of MgII and CIV absorbers as measured in archival spectra from the UVES spectrograph at the Very Large Telescope (VLT/UVES) and the HIRES spectrograph at the Keck Telescope (Keck/HIRES) to equivalent width detection limits below 0.01 angstroms. This survey examines 860 high resolution spectra from various archival data sets representing 700 unique sightlines, allowing for detections of intervening MgII absorbers spanning redshifts 0.1 < z < 2.6 and intervening CIV absorbers spanning redshifts 1 < z < 5. We employ an accurate, automated approach to line detection which consistently detects redshifted absorption doublets. We observe three distinct epochs of evolution in the circumgalactic medium (CGM) as traced by MgII and CIV absorbers. At high redshifts, from 3 < z < 5, galaxies rapidly build up a metal enriched halo where, despite significant evolution in the ionizing background, the production of metals through star formation driven outflows dominates observed trends increasing the number of observed absorbers per redshift path length towards z = 3. At mid redshifts, from 2 < z < 3, a large cosmic increase in the global star formation rate drives large numbers of high column density outflows into the halos of galaxies. At this time, metal line absorption of all species is increased above all other epochs. At low redshifts, for z < 2, the universe becomes more quiescent in both star formation and ionizing background. Weak, low column density MgII absorbers proliferate, while strong MgII absorbers likely fragment or re-accrete onto their host galaxy. Strong CIV absorbers, at this time, still increase in number per absorption path, while their weaker counterparts begin to disappear. MgII and CIV absorbers appear to originate in star formation driven outflows, but their different evolutionary properties imply they represent two physically distinct phases of gas. These two phases comprise the CGM and contribute separately to the cycle of baryons into and out of galaxies.
Sep
28
Fri
Colloquium: Bharat Ratra (Host: Anatoly Klypin)
Sep 28 @ 3:15 pm – 4:15 pm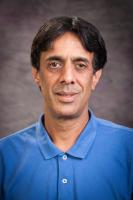 Spatial Curvature, Dark Energy Dynamics, Neither, or Both?
Bharat Ratra, Kansas State University
Experiments and observations over the two last decades have persuaded cosmologists that (as yet undetected) dark energy is by far the main component of the energy budget of the current universe. I review a few simple dark energy models and compare their predictions to observational data, to derive dark energy model-parameter constraints and to test consistency of different data sets. I conclude with a list of open cosmological questions.

Sep
6
Fri
Colloquium: Brian Svoboda (Host: Moire Prescott)
Sep 6 @ 3:15 pm – 4:15 pm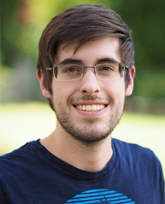 Starless clumps and the earliest phases of high-mass star formation in the Milky Way
Brian Svoboda, NRAO Jansky Fellow
High-mass stars are key to regulating the interstellar medium, star formation activity, and overall evolution of galaxies, but their formation remains an open problem in astrophysics. In order to understand the physical conditions during the earliest phases of high-mass star formation, I will present observational studies we have carried out on dense starless clump candidates (SCCs) that show no signatures of star formation activity. We identify 2223 SCCs from the 1.1 mm Bolocam Galactic Plane Survey, systematically analyse their physical properties, and show that the starless phase is not represented by a single timescale, but evolves more rapidly with increasing clump mass. To investigate the sub-structure in SCCs at high spatial resolution, we investigate the 12 most high-mass SCCs within 5 kpc using ALMA. We find previously undetected low-luminosity protostars in 11 out of 12 SCCs, fragmentation equal to the thermal Jeans length of the clump, and no starless cores exceeding 30 solar masses. While uncertainties remain concerning the star formation efficiency in this sample, these observational facts are consistent with models where high-mass stars form from initially low- to intermediate-mass protostars that accrete most of their mass from the surrounding clump. I will also present on-going research studying gas inflow signatures with GBT/Argus and ALMA, and the dense core mass function with the JVLA.
(note:slide overlay error)

Subscribe to filtered calendar