Aug
28
Fri
Colloquium Thesis Proposal: Laura Mayorga
Aug 28 @ 3:15 pm – 4:15 pm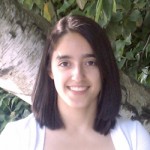 Probing Exoplanet Atmospheric Properties from Phase Variations and Polarization
Laura Mayorga, NMSU
The study of exoplanets is evolving past simple transit and Doppler method discovery and characterization. One of the many goals of the upcoming mission WFIRST-AFTA is to directly image giant exoplanets with a coronagraph. We undertake a study to determine the types of exoplanets that missions such as WFIRST will encounter and what instruments these missions require to best characterize giant planet atmospheres. We will first complete a benchmark study of how Jupiter reflects and scatters light as a function of phase angle. We will use Cassini flyby data from late 2000 to measure Jupiter's phase curve, spherical albedo, and degree of polarization. Using Jupiter as a comparison, we will then study a sample of exoplanet atmosphere models generated to explore the atmospheric parameter space of giant planets and estimate what WFIRST might observe. Our study will provide valuable refinements to Jupiter-like models of planet evolution and atmospheric composition. We will also help inform future missions of what instruments are needed to characterize similar planets and what science goals will further our knowledge of giant worlds in our universe.
Feb
20
Wed
Special Colloquium: Stella Kafka (Host: Karen Kinemuchi)
Feb 20 @ 3:15 pm – 4:15 pm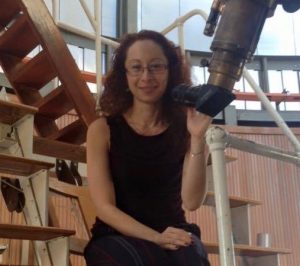 The AAVSO Program: A Resource for Variable Star Research
Stella Kafka, AAVSO
The AAVSO was formed in 1911 as a group of US-based amateur observers obtaining data in support of professional astronomy projects. Now, it has evolved into an International Organization with members and observers from both the professional and non-professional astronomical community, contributing photometry to a public photometric database of about 25,000 variable objects, and using it for research projects. As such, the AAVSO's main claim to fame is that it successfully engages backyard Astronomers, educators, students and professional astronomers in astronomical research. I will present the main aspects of the association and how it has evolved with time to become a premium resource for variable star researchers. I will also discuss the various means that the AAVSO is using to support cutting-edge variable star science, and how it engages its members in projects building a stronger international astronomical community.
Dr. Stella Kafka, is the Director of the AAVSO (American Association of Variable Star Observers). Before her tenure at the AAVSO, Dr Kafka held positions at CTIO, Spitzer Science center/Caltech, Carnegie Institution of Washington/DTM and AIP Publishing. The AAVSO is an international non-profit organization of variable star observers whose mission is to enable anyone, anywhere, to participate in scientific discovery through variable star astronomy.
Subscribe to filtered calendar