Aug
28
Fri
Colloquium Thesis Proposal: Laura Mayorga
Aug 28 @ 3:15 pm – 4:15 pm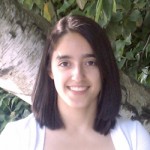 Probing Exoplanet Atmospheric Properties from Phase Variations and Polarization
Laura Mayorga, NMSU
The study of exoplanets is evolving past simple transit and Doppler method discovery and characterization. One of the many goals of the upcoming mission WFIRST-AFTA is to directly image giant exoplanets with a coronagraph. We undertake a study to determine the types of exoplanets that missions such as WFIRST will encounter and what instruments these missions require to best characterize giant planet atmospheres. We will first complete a benchmark study of how Jupiter reflects and scatters light as a function of phase angle. We will use Cassini flyby data from late 2000 to measure Jupiter's phase curve, spherical albedo, and degree of polarization. Using Jupiter as a comparison, we will then study a sample of exoplanet atmosphere models generated to explore the atmospheric parameter space of giant planets and estimate what WFIRST might observe. Our study will provide valuable refinements to Jupiter-like models of planet evolution and atmospheric composition. We will also help inform future missions of what instruments are needed to characterize similar planets and what science goals will further our knowledge of giant worlds in our universe.
Oct
19
Fri
Colloquium: Sanchayeeta Borthakur (Host: Kristian Finlator)
Oct 19 @ 3:15 pm – 4:15 pm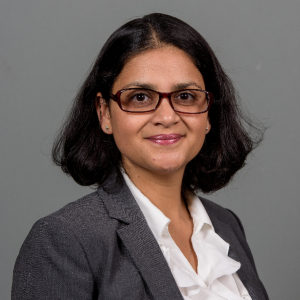 Understanding How Galaxies Reionized the Universe
 Sanchayeeta Borthakur, Arizona State University
Identifying the population of galaxies that was responsible for the reionization of the universe is a long-standing quest in astronomy. While young stars can produce large amounts of ionizing photons, the mechanism behind the escape of Lyman continuum photons (wavelength < 912 A) from star-forming regions has eluded us. To identify such galaxies and to understand the process of the escape of Lyman continuum, we present an indirect technique known as the residual flux technique. Using this technique, we identified (and later confirmed) the first low-redshift galaxy that has an escape fraction of ionizing flux of 21%. This leaky galaxy provides us with valuable insights into the physics of starburst-driven feedback. In addition, since direct detection of ionizing flux is impossible at the epoch of reionization, the residual flux technique presents a highly valuable tool for future studies to be conducted with the upcoming large telescopes such as the JWST.
Subscribe to filtered calendar