Mar
31
Fri
Colloquium PhD Defense: Sean Markert
Mar 31 @ 3:15 pm – 4:15 pm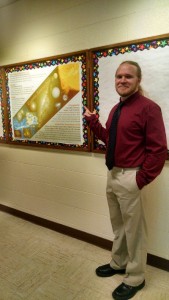 THE SIGNAL OF WEAK GRAVITATIONAL LENSING FROM GALAXY
GROUPS AND CLUSTERS,
Dr. S. Markert, NMSU
The weak gravitational lensing of galaxy clusters is a valuable tool. The deflection of light around a lens is solely dependent on the underlying distribution of foreground mass, and independent of tracers of mass such as the mass to light ratio and kinematics. As a direct probe of mass, weak lensing serves as an independent calibration of mass-observable relationships. These massive clusters are objects of great interest to astronomers, as their abundance is dependent on the conditions of the early universe, and accurate counts of clusters serve as a test of cosmological model. Upcoming surveys, such as LSST and DES, promise to push the limit of observable weak lensing, detecting clusters and sources at higher redshift than has ever been detected before. This makes accurate counts of clusters of a given mass and redshift, and proper calibration of mass-observable relationships, vital to cosmological studies.
We used M> 10 13.5 h −1 M ⊙ halos from the MultiDark Planck simulation at z∼0.5 to study the behavior of the reduced shear in clusters. We generated 2D maps of convergence and shear the halos using the GLAMER lensing library. Using these maps, we simulated observations of randomly placed background sources, and generate azimuthal averages of the shear. This reduced shear profile, and the true reduced shear profile of the halo, is fit using analytical solutions for shear of the NFW, Einasto, and truncated NFW density profile. The masses of these density profiles are then compared to the total halo masses from the halo catalogs.
We find that fits to the reduced shear for halos extending past ≈ 2 h −1 Mpc are fits to the noise of large scale structure along the line of sight. This noise is largely in the 45 ◦ rotated component to the reduced tangential shear, and is a breakdown in the approximation of g tan ≈g tot required for density profile fitting of clusters. If fits are constrained to a projected radii of < 2 h −1 Mpc, we see massively improved fits insensitive to the amount of structure present along the line of sight.
Sep
20
Wed
Colloquium PhD Defense: Jean McKeever
Sep 20 @ 3:00 pm – 4:15 pm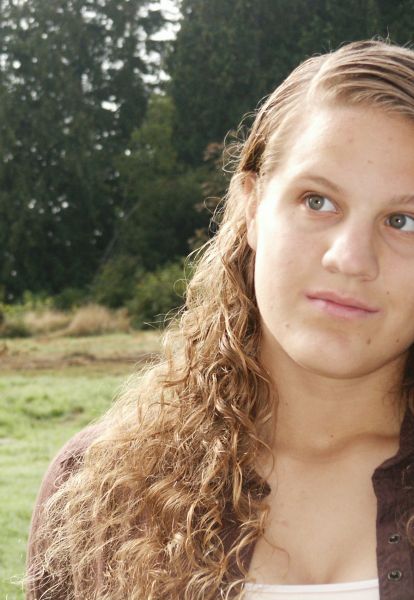 Asteroseismology of Red Giants: The Detailed Modeling of Red Giants in Eclipsing Binary Systems
Jean McKeever, NMSU
Asteroseismology is an invaluable tool that allows one to peer into the inside of a star and know its fundamental stellar properties with relative ease. There has been much exploration of solar-like oscillations within red giants with recent advances in technology, leading to new innovations in observing. The Kepler mission, with its 4-year observations of a single patch of sky, has opened the floodgates on asteroseismic studies. Binary star systems are also an invaluable tool for their ability to provide independent constraints on fundamental stellar parameters such as mass and radius. The asteroseismic scaling laws link observables in the light curves of stars to the physical parameters in the star, providing a unique tool to study large populations of stars quite easily. In this work we present our 4-year radial velocity observing program to provide accurate dynamical masses for 16 red giants in eclipsing binary systems. From this we find that asteroseismology overestimates the mass and radius of red giants by 15% and 5% respectively. We further attempt to model the pulsations of a few of these stars using stellar evolution and oscillation codes. The goal is to determine which masses are correct and if there is a physical cause for the discrepancy in asteroseismic masses. We find there are many challenges to modeling evolved stars such as red giants and we address a few of the major concerns. These systems are some of the best studied systems to date and further exploration of their asteroseismic mysteries is inevitable.
Subscribe to filtered calendar