Sep
20
Wed
Colloquium PhD Defense: Jean McKeever
Sep 20 @ 3:00 pm – 4:15 pm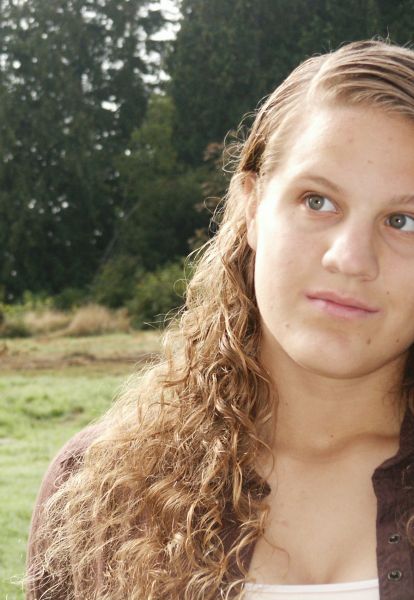 Asteroseismology of Red Giants: The Detailed Modeling of Red Giants in Eclipsing Binary Systems
Jean McKeever, NMSU
Asteroseismology is an invaluable tool that allows one to peer into the inside of a star and know its fundamental stellar properties with relative ease. There has been much exploration of solar-like oscillations within red giants with recent advances in technology, leading to new innovations in observing. The Kepler mission, with its 4-year observations of a single patch of sky, has opened the floodgates on asteroseismic studies. Binary star systems are also an invaluable tool for their ability to provide independent constraints on fundamental stellar parameters such as mass and radius. The asteroseismic scaling laws link observables in the light curves of stars to the physical parameters in the star, providing a unique tool to study large populations of stars quite easily. In this work we present our 4-year radial velocity observing program to provide accurate dynamical masses for 16 red giants in eclipsing binary systems. From this we find that asteroseismology overestimates the mass and radius of red giants by 15% and 5% respectively. We further attempt to model the pulsations of a few of these stars using stellar evolution and oscillation codes. The goal is to determine which masses are correct and if there is a physical cause for the discrepancy in asteroseismic masses. We find there are many challenges to modeling evolved stars such as red giants and we address a few of the major concerns. These systems are some of the best studied systems to date and further exploration of their asteroseismic mysteries is inevitable.
Sep
12
Wed
Colloquium PhD Thesis Defense: Alexander Thelen (Host: Nancy Chanover)
Sep 12 @ 3:00 pm – 4:00 pm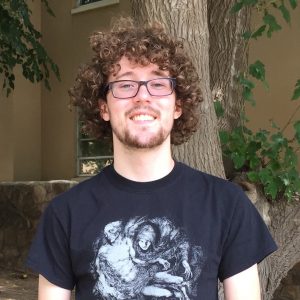 The Chemical Composition and Dynamics of Titan's Atmosphere as Revealed by ALMA
Alexander Thelen, NMSU
Over the last century, remarkable advances in our understanding of Titan's atmosphere have been accomplished by a campaign of ground- and space-based observations revealing a wealth of complex, organic species in the moon's upper atmosphere. Many of Titan's atmospheric constituents produced through the photochemistry and ionospheric interactions of N2 and CH4 exhibit significant variations with latitude and time, particularly towards the poles and within the winter circumpolar vortex. The measurement of spatial and temporal variations in Titan's atmosphere enables us to elucidate connections between its dynamics, photochemistry, and the influence of seasonal changes. At the end of the Cassini mission in 2017, we can employ the Atacama Large Millimeter/submillimeter Array (ALMA) for future observations of Titan's atmosphere. Here we detail the analysis of numerous short integration (~3 minute) ALMA observations from 2012 to 2015 to investigate Titan's stratospheric composition, temporal variations, and search for new molecular species. Using the Non-linear optimal Estimator for MultivariatE spectral analySIS (NEMESIS) radiative transfer code, we retrieved vertical profiles of temperature and abundance in Titan's lower stratosphere through mesosphere (~50–550 km) from three spatially independent regions. We modeled CO emission lines to obtain temperature measurements, and retrieved abundance profiles for HCN, HC3N, C3H4, and CH3CN. The combination of integrated flux maps and vertical atmospheric profiles from spatially resolved observations allowed us to study the circulation of Titan's middle atmosphere during northern spring. We observed increased temperatures in Titan's stratopause at high northern latitudes and a persistent northern enrichment of HCN, C3H4, and CH3CN during this epoch; however, increased abundances of all molecules in the southern mesosphere, particularly HCN, and spatial maps of HC3N also show evidence for subsidence at the south pole. We validated these measurements through direct comparisons with contemporaneous Cassini data, previous ground-based observations, and photochemical model results. While no new trace species were detected, ALMA has proven to be a highly capable asset to enhance the data from the final few years of the Cassini mission, and for the continued study of Titan's atmospheric dynamics, composition, and chemistry into Titan's northern summer.
Subscribe to filtered calendar