Aug
26
Fri
Colloquium PhD Defense: Kyle Uckert
Aug 26 @ 3:15 pm – 4:15 pm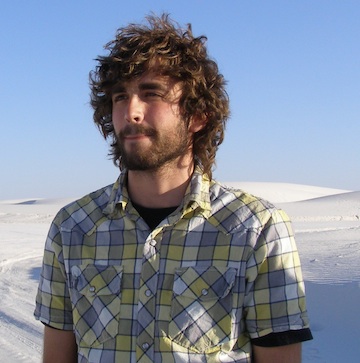 Characterization of Biosignatures within Geologic Samples Analyzed using a Suite of in situ Techniques
Kyle Uckert, NMSU   
Abstract:
I investigated the biosignature detection capabilities of several in situ techniques to evaluate their potential to
detect the presence of extant or extinct life on other planetary surfaces. These instruments included: a laser desorption
time-of- flight mass spectrometer (LD-TOF-MS), an acousto-optic tunable filter (AOTF) infrared (IR) point spectrometer, a
laser-induced breakdown spectrometer (LIBS), X-ray diffraction (XRD)/X-ray fluorescence (XRF), and scanning electron
microscopy (SEM)/energy dispersive X-Ray spectroscopy (EDS). I measured the IR reflectance spectra of several speleothems
in caves in situ to detect the presence of biomineralization. Microorganisms (such as those that may exist on other solar
system bodies) mediate redox reactions to obtain energy for growth and reproduction, producing minerals such as
carbonates, metal oxides, and sulfates as waste products. Microbes occasionally become entombed in their mineral
excrement, essentially acting as a nucleation site for further crystal growth. This process produces minerals with a
crystal lattice distinct from geologic precipitation, detectable with IR reflectance spectroscopy. Using a suite of
samples collected from three subterranean environments, along with statistical analyses including principal component
analysis, I measured subsurface biosignatures associated with these biomineralization effects, including the presence of
trace elements, morphological characteristics, organic molecules, and amorphous crystal structures.
I also explored the optimization of a two-step LD-TOF-MS (L2MS) for the detection of organic molecules and other
biosignatures. I focused my efforts on characterizing the L2MS desorption IR laser wavelength dependence on organic
detection sensitivity in an effort to optimize the detection of high mass (≤100 Da) organic peaks. I analyzed samples
with an IR reflectance spectrometer and an L2MS with a tunable desorption IR laser whose wavelength range (2.7 – 3.45
microns) overlaps that of our IR spectrometer (1.6 – 3.6 microns), and discovered a IR resonance enhancement effect. A
correlation between the maximum IR absorption of organic functional group and mineral vibrational transitions – inferred
from the IR spectrum – and the optimal IR laser configuration for organic detection using L2MS indicates that IR
spectroscopy may be used to inform the optimal L2MS IR laser wavelength for organic detection. This work suggests that a
suite of instruments, particularly LD-TOF-MS and AOTF IR spectroscopy, has strong biosignature detection potential on a
future robotic platform for investigations of other planetary surfaces or subsurfaces.
Jun
27
Tue
Colloquium PhD Defense: Laura Mayorga
Jun 27 @ 2:30 pm – 3:30 pm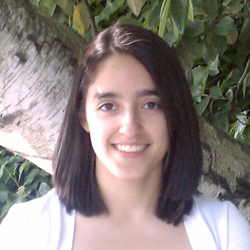 The Orbital and Planetary Phase Variations of Jupiter-Sized Planets: Characterizing Present and Future Giants
Laura Mayorga, NMSU
It is commonly said that exoplanet science is 100 years behind planetary science. While we may be able to travel to an exoplanet in the future, inferring the properties of exoplanets currently relies on extracting as much information as possible from a limited dataset. In order to further our ability to characterize, classify, and understand exoplanets as both a population and as individuals, this thesis makes use of multiple types of observations and simulations.
Firstly, direct-imaging is a technique long used in planetary science and is only now becoming feasible for exoplanet characterization. We present our results from analyzing Jupiter's phase curve with Cassini/ISS to instruct the community in the complexity of exoplanet atmospheres and the need for further model development. The planet yields from future missions may be overestimated by today's models. We also discuss the need for optimal bandpasses to best differentiate between planet classes.
Secondly, photometric surveys are still the best way of conducting population surveys of exoplanets. In particular, the Kepler dataset remains one of the highest precision photometric datasets and many planetary candidates remain to be characterized. We present techniques by which more information, such as a planet's mass, can be extracted from a transit light curve without expensive ground- or space-based follow-up observations.
Finally, radial-velocity observations have revealed that many of the larger "planets" may actually be brown dwarfs. To understand the distinction between a brown dwarf and an exoplanet or a star, we have developed a simple, semi-analytic viscous disk model to study brown dwarf evolutionary history. We present the rudimentary framework and discuss its performance compared to more detailed numerical simulations as well as how additional physics and development can determine the potential observational characteristics that will differentiate between various formation scenarios.
Exoplanet science has already uncovered a plethora of previously unconsidered phenomenon. To increase our understanding of our own planet, as well as the other various possible end cases, will require a closer inspection of our own solar system, the nuanced details of exoplanet data, refined simulations, and laboratory astrophysics.
Subscribe to filtered calendar