Apr
15
Fri
Colloquium: Warren Skidmore (Host: Jim Murphy)
Apr 15 @ 3:15 pm – 4:15 pm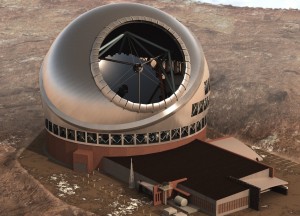 The Thirty Meter Telescope:   The Next Generation Ground Based Optical/InfraRed Observatory
Abstract: After a construction status update, I will describe how the telescope design was developed to support a broad range of observing capabilities and how the observatory is being engineered. I'll discuss some of the observational capabilities that the Thirty Meter Telescope will provide and some of the areas of study that will benefit from the TMT's capabilities, specifically synergistic areas with new and future proposed astronomical facilities. Finally I will describe the avenues through which astronomers can have some input in the planning of the project and potential NSF partnership, prioritizing the development of 2nd generation instruments and directing the scientific aims for the observatory.
Sep
20
Tue
Colloquium Thesis Proposal: Ethan Dederick
Sep 20 @ 3:00 pm – 4:00 pm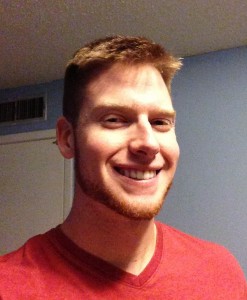 Utilizing Planetary Oscillations to Constrain the Interior Structure of the Jovian Planets
Ethan Dederick
Seismology has been the premier tool of study for understanding the
interior structure of the Earth, the Sun, and even other stars. Yet in this
thesis proposal, we wish to utilize these tools to understand the interior
structure of the Jovian planets, Saturn in particular. Recent observations
of spiral density structures in Saturn's rings caused by its oscillations
have provided insight into which modes exist within Saturn and at what
frequencies. Utilizing these frequencies to compare to probable mode can-
didates calculated from Saturn models will also us to ascertain the interior
profiles of state variables such as density, sound speed, rotation, etc. Using
these profiles in a Saturn model, coupled with tweaking the interior struc-
ture of the model, i.e. the inclusion of stably stratified regions, should
allow us to explain which modes are responsible for the density structures
in the rings, as well as predict where to look to find more such structures.
In doing so, we will not only have a much greater understanding of Sat-
urn's interior structure, but will have constructed a method that can also
be applied to Jupiter once observations of its mode frequencies become
available. In addition, we seek to explain if moist convection on Jupiter is
responsible for exciting its modes. We aim to do this by modeling Jupiter
as a 2D harmonic oscillator. By creating a resonance between moist con-
vective storms and Jovian modes, we hope to match the expected mode
energies and surface displacements of Jupiter's oscillations.
Subscribe to filtered calendar