Aug
26
Fri
Colloquium PhD Defense: Kyle Uckert
Aug 26 @ 3:15 pm – 4:15 pm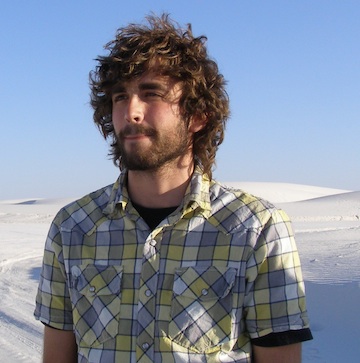 Characterization of Biosignatures within Geologic Samples Analyzed using a Suite of in situ Techniques
Kyle Uckert, NMSU   
Abstract:
I investigated the biosignature detection capabilities of several in situ techniques to evaluate their potential to
detect the presence of extant or extinct life on other planetary surfaces. These instruments included: a laser desorption
time-of- flight mass spectrometer (LD-TOF-MS), an acousto-optic tunable filter (AOTF) infrared (IR) point spectrometer, a
laser-induced breakdown spectrometer (LIBS), X-ray diffraction (XRD)/X-ray fluorescence (XRF), and scanning electron
microscopy (SEM)/energy dispersive X-Ray spectroscopy (EDS). I measured the IR reflectance spectra of several speleothems
in caves in situ to detect the presence of biomineralization. Microorganisms (such as those that may exist on other solar
system bodies) mediate redox reactions to obtain energy for growth and reproduction, producing minerals such as
carbonates, metal oxides, and sulfates as waste products. Microbes occasionally become entombed in their mineral
excrement, essentially acting as a nucleation site for further crystal growth. This process produces minerals with a
crystal lattice distinct from geologic precipitation, detectable with IR reflectance spectroscopy. Using a suite of
samples collected from three subterranean environments, along with statistical analyses including principal component
analysis, I measured subsurface biosignatures associated with these biomineralization effects, including the presence of
trace elements, morphological characteristics, organic molecules, and amorphous crystal structures.
I also explored the optimization of a two-step LD-TOF-MS (L2MS) for the detection of organic molecules and other
biosignatures. I focused my efforts on characterizing the L2MS desorption IR laser wavelength dependence on organic
detection sensitivity in an effort to optimize the detection of high mass (≤100 Da) organic peaks. I analyzed samples
with an IR reflectance spectrometer and an L2MS with a tunable desorption IR laser whose wavelength range (2.7 – 3.45
microns) overlaps that of our IR spectrometer (1.6 – 3.6 microns), and discovered a IR resonance enhancement effect. A
correlation between the maximum IR absorption of organic functional group and mineral vibrational transitions – inferred
from the IR spectrum – and the optimal IR laser configuration for organic detection using L2MS indicates that IR
spectroscopy may be used to inform the optimal L2MS IR laser wavelength for organic detection. This work suggests that a
suite of instruments, particularly LD-TOF-MS and AOTF IR spectroscopy, has strong biosignature detection potential on a
future robotic platform for investigations of other planetary surfaces or subsurfaces.
Sep
20
Tue
Colloquium Thesis Proposal: Ethan Dederick
Sep 20 @ 3:00 pm – 4:00 pm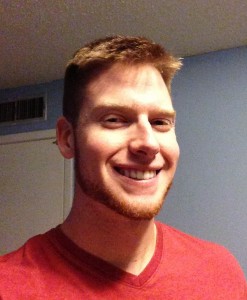 Utilizing Planetary Oscillations to Constrain the Interior Structure of the Jovian Planets
Ethan Dederick
Seismology has been the premier tool of study for understanding the
interior structure of the Earth, the Sun, and even other stars. Yet in this
thesis proposal, we wish to utilize these tools to understand the interior
structure of the Jovian planets, Saturn in particular. Recent observations
of spiral density structures in Saturn's rings caused by its oscillations
have provided insight into which modes exist within Saturn and at what
frequencies. Utilizing these frequencies to compare to probable mode can-
didates calculated from Saturn models will also us to ascertain the interior
profiles of state variables such as density, sound speed, rotation, etc. Using
these profiles in a Saturn model, coupled with tweaking the interior struc-
ture of the model, i.e. the inclusion of stably stratified regions, should
allow us to explain which modes are responsible for the density structures
in the rings, as well as predict where to look to find more such structures.
In doing so, we will not only have a much greater understanding of Sat-
urn's interior structure, but will have constructed a method that can also
be applied to Jupiter once observations of its mode frequencies become
available. In addition, we seek to explain if moist convection on Jupiter is
responsible for exciting its modes. We aim to do this by modeling Jupiter
as a 2D harmonic oscillator. By creating a resonance between moist con-
vective storms and Jovian modes, we hope to match the expected mode
energies and surface displacements of Jupiter's oscillations.
Oct
19
Fri
Colloquium: Sanchayeeta Borthakur (Host: Kristian Finlator)
Oct 19 @ 3:15 pm – 4:15 pm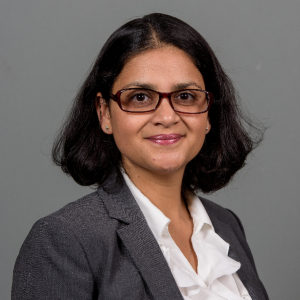 Understanding How Galaxies Reionized the Universe
 Sanchayeeta Borthakur, Arizona State University
Identifying the population of galaxies that was responsible for the reionization of the universe is a long-standing quest in astronomy. While young stars can produce large amounts of ionizing photons, the mechanism behind the escape of Lyman continuum photons (wavelength < 912 A) from star-forming regions has eluded us. To identify such galaxies and to understand the process of the escape of Lyman continuum, we present an indirect technique known as the residual flux technique. Using this technique, we identified (and later confirmed) the first low-redshift galaxy that has an escape fraction of ionizing flux of 21%. This leaky galaxy provides us with valuable insights into the physics of starburst-driven feedback. In addition, since direct detection of ionizing flux is impossible at the epoch of reionization, the residual flux technique presents a highly valuable tool for future studies to be conducted with the upcoming large telescopes such as the JWST.
Subscribe to filtered calendar