Aug
28
Fri
Colloquium Thesis Proposal: Laura Mayorga
Aug 28 @ 3:15 pm – 4:15 pm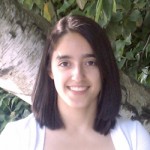 Probing Exoplanet Atmospheric Properties from Phase Variations and Polarization
Laura Mayorga, NMSU
The study of exoplanets is evolving past simple transit and Doppler method discovery and characterization. One of the many goals of the upcoming mission WFIRST-AFTA is to directly image giant exoplanets with a coronagraph. We undertake a study to determine the types of exoplanets that missions such as WFIRST will encounter and what instruments these missions require to best characterize giant planet atmospheres. We will first complete a benchmark study of how Jupiter reflects and scatters light as a function of phase angle. We will use Cassini flyby data from late 2000 to measure Jupiter's phase curve, spherical albedo, and degree of polarization. Using Jupiter as a comparison, we will then study a sample of exoplanet atmosphere models generated to explore the atmospheric parameter space of giant planets and estimate what WFIRST might observe. Our study will provide valuable refinements to Jupiter-like models of planet evolution and atmospheric composition. We will also help inform future missions of what instruments are needed to characterize similar planets and what science goals will further our knowledge of giant worlds in our universe.
Jan
22
Fri
Colloquium: Rich Zurek (Host: Jim Murphy)
Jan 22 @ 3:15 pm – 4:15 pm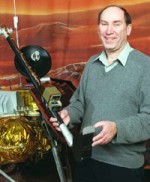 Evolving Perspectives on the Atmosphere and Climate of Mars
            Abstract: The planet Mars has both fascinated and tantalized humankind since the invention of the telescope and now well into the age of exploration from space. The first of three waves of space missions to Mars were flyby spacecraft that returned images of a heavily cratered planet with a thin atmosphere, suggesting Mars was more like the Moon than an older Earth. However, Mariner 9, the first spacecraft to orbit another planet, found vast channel and valley networks carved into its surface, as well as towering volcanoes, suggesting that ancient Mars was once much more Earth-like. Subsequent missions have landed on the planet and new orbiters have probed the planet at ever increasing spatial resolution and spectral coverage. As a result of the latest round of space exploration, Mars is revealed to be a complex, diverse planet— one whose climate has changed dramatically over time from an ancient atmosphere where water was active on its surface to a drier, thinner atmosphere shaped by periodic ice ages, to the present atmosphere where dynamic change continues today.
Dr. Zurek is the Chief Scientist in the Mars Program Office, Project Scientist, MRO.
Subscribe to filtered calendar