Dec
4
Fri
Colloquium: Brian Jackson
Dec 4 @ 3:15 pm – 4:15 pm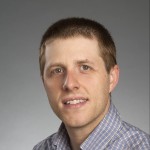 On the Edge: Exoplanets with Orbital Periods Shorter Than a Peter Jackson Movie
From wispy gas giants to tiny rocky bodies, exoplanets with orbital periods of several days and less challenge theories of planet formation and evolution. Recent searches have found small rocky planets with orbits reaching almost down to their host stars' surfaces, including an iron-rich Mars-sized body with an orbital period of only four hours. So close to their host stars that some of them are actively disintegrating, these objects' origins remain unclear, and even formation models that allow significant migration have trouble accounting for their very short periods. Some are members of multi-planet system and may have been driven inward via secular excitation and tidal damping by their sibling planets. Others may be the fossil cores of former gas giants whose atmospheres were stripped by tides.
In this presentation, I'll discuss the work of our Short-Period Planets Group (SuPerPiG), focused on finding and understanding this surprising new class of exoplanets. We are sifting data from the reincarnated Kepler Mission, K2, to search for additional short-period planets and have found several new candidates. We are also modeling the tidal decay and disruption of close-in gaseous planets to determine how we could identify their remnants, and preliminary results suggest the cores have a distinctive mass-period relationship that may be apparent in the observed population. Whatever their origins, short-period planets are particularly amenable to discovery and detailed follow-up by ongoing and future surveys, including the TESS mission.
Apr
22
Fri
Colloquium: Paul Abell (Host: Nancy Chanover)
Apr 22 @ 3:15 pm – 4:15 pm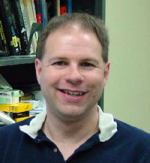 Asteroid Exploration
Paul Abell, NASA Johnson Flight Center
I will present the current status of NASA's Asteroid Redirect Mission (ARM) that is planned for launch in December 2021. Specifically I will discuss how a solar-electric powered robotic spacecraft will visit a large near-Earth asteroid (NEA), collect a multi-ton boulder from its surface, perform a planetary defense technique at the NEA, and return with the boulder into a stable orbit around the Moon. I will also discuss how astronauts aboard an Orion spacecraft will subsequently explore the boulder, conduct investigations during their extravehicular activities, and return samples to Earth. I will demonstrate how the ARM is part of NASA's plan to advance technologies, capabilities, and spaceflight experience needed for a human mission to the Martian system in the 2030s. Finally I will discuss how the ARM and subsequent availability of the asteroidal material in cis-lunar space, provide significant opportunities to advance our knowledge of small bodies in terms of science, planetary defense, and in-situ resource utilization (ISRU).
Subscribe to filtered calendar