Dec
4
Fri
Colloquium: Brian Jackson
Dec 4 @ 3:15 pm – 4:15 pm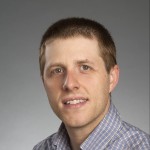 On the Edge: Exoplanets with Orbital Periods Shorter Than a Peter Jackson Movie
From wispy gas giants to tiny rocky bodies, exoplanets with orbital periods of several days and less challenge theories of planet formation and evolution. Recent searches have found small rocky planets with orbits reaching almost down to their host stars' surfaces, including an iron-rich Mars-sized body with an orbital period of only four hours. So close to their host stars that some of them are actively disintegrating, these objects' origins remain unclear, and even formation models that allow significant migration have trouble accounting for their very short periods. Some are members of multi-planet system and may have been driven inward via secular excitation and tidal damping by their sibling planets. Others may be the fossil cores of former gas giants whose atmospheres were stripped by tides.
In this presentation, I'll discuss the work of our Short-Period Planets Group (SuPerPiG), focused on finding and understanding this surprising new class of exoplanets. We are sifting data from the reincarnated Kepler Mission, K2, to search for additional short-period planets and have found several new candidates. We are also modeling the tidal decay and disruption of close-in gaseous planets to determine how we could identify their remnants, and preliminary results suggest the cores have a distinctive mass-period relationship that may be apparent in the observed population. Whatever their origins, short-period planets are particularly amenable to discovery and detailed follow-up by ongoing and future surveys, including the TESS mission.
Apr
1
Fri
Colloquium: Hwiyun Kim (Host: Rene Walterbos)
Apr 1 @ 3:15 pm – 4:15 pm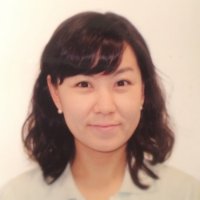 High Resolution Spectroscopy with Immersion Grating Infrared Spectrometer (IGRINS)
Hwihyun Kim, KASI/UT Austin
The Immersion Grating Infrared Spectrometer (IGRINS) is a revolutionary instrument that exploits broad spectral coverage at high-resolution (R=45,000) in the near-infrared. IGRINS employs a silicon immersion grating as the primary disperser of the white pupil, and volume-phase holographic gratings cross-disperse the H and K bands onto Teledyne Hawaii-2RG arrays. IGRINS provides simultaneous wavelength coverage from 1.45 – 2.45 microns in a compact cryostat. I will summarize the performance and various science programs of IGRINS since commissioning in Summer 2014. With IGRINS we have observed such as Solar System objects, nearby young stars, star-forming regions like Taurus and Ophiuchus, the Galactic Center, and planetary nebulae.
The second half of my talk will be focused on the study of ionized and neutral gas in an ultracompact HII region Monoceros R2. We obtained the IGRINS spectra of Mon R2 to study the kinematic patterns in the areas where ionized and molecular gases interact. The position-velocity maps from the IGRINS spectra demonstrate that the ionized gases (Brackett and Pfund series, He and Fe emission lines;Δv ≈ 40km/s) flow along the walls of the surrounding clouds. This is consistent with the model by Zhu et al. (2005, 2008). In the PV maps of the H2 emission lines there is no obvious motion (Δv < ~10km/s) of the molecular hydrogen right at the ionization boundary. This implies that the molecular gas is not taking part in the flow as the ionized gas is moving along the cavity walls.
Subscribe to filtered calendar