Apr
7
Fri
Colloquium: Lauren Waszek (Host: Jason Jackiewicz)
Apr 7 @ 3:15 pm – 4:15 pm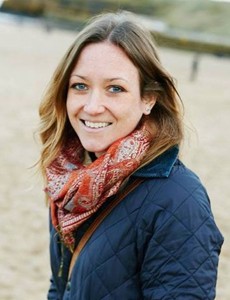 The growth of Earth's inner core: a new technique to constrain seismic properties in its outermost layers
Dr. Lauren Waszek, Department of Physics, NMSU
The inner core displays a hemispherical difference in seismic velocity, attenuation, and anisotropy, which is well-established from seismic studies. Recent observations reveal increasingly complex and regional features. However, geodynamical models generally only attempt to explain the basic east-west asymmetry. Regional seismic features, such as depth-dependence anisotropy or variation in hemisphere boundaries, are difficult to reproduce and relatively poorly constrained by seismic data. Processes to generate these complex features are debated.
The structures of the inner core are suggested to be formed as the inner core grows over time. Thus, the most recently-formed outermost layers likely hold the key to understanding the geodynamical mechanisms generating the inner core properties. Current datasets of the uppermost inner core and inner core boundary are limited by uneven data coverage, however. In the very uppermost inner core, seismic waves arrive with similar travel times and interfere, making measurements difficult.
Despite the uneven coverage of current datasets, we can use them to infer a very slow inner core super-rotation. The first ever global tomographical inversion for the inner core allows us to make regional observations, and map the lateral variation in the hemispherical structures. In the uppermost inner core, we have developed a new waveform modeling technique with synthetic data to separate these seismic phases, allowing us to measure the seismic properties in the very uppermost inner core. This, in combination with geodynamical modeling, will help us determine how the inner core hemispheres and other features are generated.
Sep
1
Fri
Colloquium: Isak Wold (Host: Moire Prescott)
Sep 1 @ 3:15 pm – 4:15 pm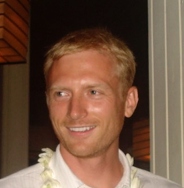 A Faint Flux-Limited LAE Sample at z = 0.3
Isak Wold, UT Austin
Observational surveys of Lya emitters (LAEs) have proven to be an efficient method to identify and study large numbers of galaxies over a wide redshift range. To understand what types of galaxies are selected in LAE surveys – and how this evolves with redshift – it is important to establish a low-redshift reference sample that can be directly compared to high-redshift samples.  The lowest redshift where a direct Lya survey is currently possible is at a redshift of z~0.3 via the Galaxy Evolution Explorer (GALEX ) FUV grism data. Using the z~0.3 GALEX sample as an anchor point, it has been suggested that at low redshifts high equivalent width (EW) LAEs become less prevalent and that the amount of escaping Lya emission declines rapidly.  A number of explanations for these trends have been suggested including increasing dust content, increasing neutral column density, and/or increasing metallicity of star-forming galaxies at lower redshifts. However, the published z~0.3 GALEX sample is pre-selected from bright NUV objects.  Thus, objects with strong Lya emission but faint continuum (high-EW LAEs) could be missed.  In this talk, I will present my efforts to re-reduce the deepest archival GALEX FUV grism data and obtain a sample that is not biased against high-EW LAEs.  I will discuss the implications of this new sample on the evolutionary trends listed above.
Subscribe to filtered calendar