Aug
28
Fri
Colloquium Thesis Proposal: Laura Mayorga
Aug 28 @ 3:15 pm – 4:15 pm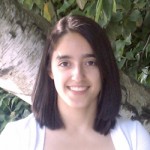 Probing Exoplanet Atmospheric Properties from Phase Variations and Polarization
Laura Mayorga, NMSU
The study of exoplanets is evolving past simple transit and Doppler method discovery and characterization. One of the many goals of the upcoming mission WFIRST-AFTA is to directly image giant exoplanets with a coronagraph. We undertake a study to determine the types of exoplanets that missions such as WFIRST will encounter and what instruments these missions require to best characterize giant planet atmospheres. We will first complete a benchmark study of how Jupiter reflects and scatters light as a function of phase angle. We will use Cassini flyby data from late 2000 to measure Jupiter's phase curve, spherical albedo, and degree of polarization. Using Jupiter as a comparison, we will then study a sample of exoplanet atmosphere models generated to explore the atmospheric parameter space of giant planets and estimate what WFIRST might observe. Our study will provide valuable refinements to Jupiter-like models of planet evolution and atmospheric composition. We will also help inform future missions of what instruments are needed to characterize similar planets and what science goals will further our knowledge of giant worlds in our universe.
Apr
15
Fri
Colloquium: Warren Skidmore (Host: Jim Murphy)
Apr 15 @ 3:15 pm – 4:15 pm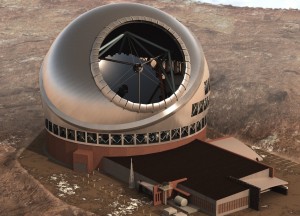 The Thirty Meter Telescope:   The Next Generation Ground Based Optical/InfraRed Observatory
Abstract: After a construction status update, I will describe how the telescope design was developed to support a broad range of observing capabilities and how the observatory is being engineered. I'll discuss some of the observational capabilities that the Thirty Meter Telescope will provide and some of the areas of study that will benefit from the TMT's capabilities, specifically synergistic areas with new and future proposed astronomical facilities. Finally I will describe the avenues through which astronomers can have some input in the planning of the project and potential NSF partnership, prioritizing the development of 2nd generation instruments and directing the scientific aims for the observatory.
Subscribe to filtered calendar