Aug
28
Fri
Colloquium Thesis Proposal: Laura Mayorga
Aug 28 @ 3:15 pm – 4:15 pm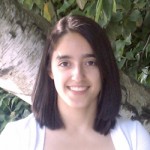 Probing Exoplanet Atmospheric Properties from Phase Variations and Polarization
Laura Mayorga, NMSU
The study of exoplanets is evolving past simple transit and Doppler method discovery and characterization. One of the many goals of the upcoming mission WFIRST-AFTA is to directly image giant exoplanets with a coronagraph. We undertake a study to determine the types of exoplanets that missions such as WFIRST will encounter and what instruments these missions require to best characterize giant planet atmospheres. We will first complete a benchmark study of how Jupiter reflects and scatters light as a function of phase angle. We will use Cassini flyby data from late 2000 to measure Jupiter's phase curve, spherical albedo, and degree of polarization. Using Jupiter as a comparison, we will then study a sample of exoplanet atmosphere models generated to explore the atmospheric parameter space of giant planets and estimate what WFIRST might observe. Our study will provide valuable refinements to Jupiter-like models of planet evolution and atmospheric composition. We will also help inform future missions of what instruments are needed to characterize similar planets and what science goals will further our knowledge of giant worlds in our universe.
Feb
12
Fri
Colloquium: Lauren Woolsey
Feb 12 @ 3:15 pm – 4:15 pm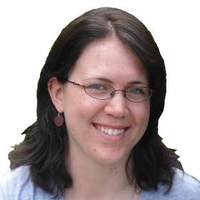 Magnetic Influences on Coronal Heating and the Solar Wind
Abstract
The physical mechanism(s) that generate and accelerate the solar wind have not been conclusively determined after decades of study, though not for lack of possibilities. The long list of proposed processes can be grouped into two main paradigms: 1) models that require the rearranging of magnetic topology through magnetic reconnection in order to release energy and accelerate the wind and 2) models that require the launching of magnetoacoustic and Alfvén waves to propagate along the magnetic field and generate turbulence to heat the corona and accelerate the emanating wind. After a short overview of these paradigms, I will present my ongoing dissertation work that seeks to investigate the latter category of theoretical models and the role that different magnetic field profiles play in the resulting solar wind properties with Alfvén-wave-driven turbulent heating. I will describe the computer modeling in 1D and 3D that I have done of bundles of magnetic field (flux tubes) that are open to the heliosphere, and what our results can tell us about the influences of magnetic field on the solar wind in these flux tubes, including the latest time-dependent modeling that produces bursty, nanoflare-like heating. Additionally, I will present the latest results of our study of chromospheric network jets and the magnetic thresholds we are finding in magnetogram data.
Sep
20
Tue
Colloquium Thesis Proposal: Ethan Dederick
Sep 20 @ 3:00 pm – 4:00 pm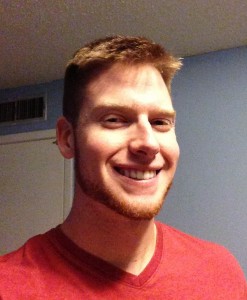 Utilizing Planetary Oscillations to Constrain the Interior Structure of the Jovian Planets
Ethan Dederick
Seismology has been the premier tool of study for understanding the
interior structure of the Earth, the Sun, and even other stars. Yet in this
thesis proposal, we wish to utilize these tools to understand the interior
structure of the Jovian planets, Saturn in particular. Recent observations
of spiral density structures in Saturn's rings caused by its oscillations
have provided insight into which modes exist within Saturn and at what
frequencies. Utilizing these frequencies to compare to probable mode can-
didates calculated from Saturn models will also us to ascertain the interior
profiles of state variables such as density, sound speed, rotation, etc. Using
these profiles in a Saturn model, coupled with tweaking the interior struc-
ture of the model, i.e. the inclusion of stably stratified regions, should
allow us to explain which modes are responsible for the density structures
in the rings, as well as predict where to look to find more such structures.
In doing so, we will not only have a much greater understanding of Sat-
urn's interior structure, but will have constructed a method that can also
be applied to Jupiter once observations of its mode frequencies become
available. In addition, we seek to explain if moist convection on Jupiter is
responsible for exciting its modes. We aim to do this by modeling Jupiter
as a 2D harmonic oscillator. By creating a resonance between moist con-
vective storms and Jovian modes, we hope to match the expected mode
energies and surface displacements of Jupiter's oscillations.
Subscribe to filtered calendar