Feb
12
Fri
Colloquium: Lauren Woolsey
Feb 12 @ 3:15 pm – 4:15 pm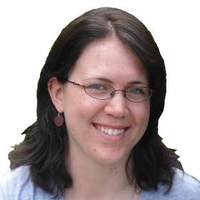 Magnetic Influences on Coronal Heating and the Solar Wind
Abstract
The physical mechanism(s) that generate and accelerate the solar wind have not been conclusively determined after decades of study, though not for lack of possibilities. The long list of proposed processes can be grouped into two main paradigms: 1) models that require the rearranging of magnetic topology through magnetic reconnection in order to release energy and accelerate the wind and 2) models that require the launching of magnetoacoustic and Alfvén waves to propagate along the magnetic field and generate turbulence to heat the corona and accelerate the emanating wind. After a short overview of these paradigms, I will present my ongoing dissertation work that seeks to investigate the latter category of theoretical models and the role that different magnetic field profiles play in the resulting solar wind properties with Alfvén-wave-driven turbulent heating. I will describe the computer modeling in 1D and 3D that I have done of bundles of magnetic field (flux tubes) that are open to the heliosphere, and what our results can tell us about the influences of magnetic field on the solar wind in these flux tubes, including the latest time-dependent modeling that produces bursty, nanoflare-like heating. Additionally, I will present the latest results of our study of chromospheric network jets and the magnetic thresholds we are finding in magnetogram data.
Sep
8
Fri
Colloquium: Travis Metcalfe (Host: Jason Jackiewicz)
Sep 8 @ 3:15 pm – 4:15 pm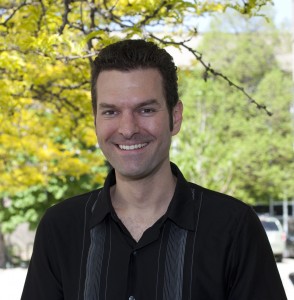 The Magnetic Mid-life Crisis of the Sun
Dr. Travis Metcalfe, Space Sciences Institute
After decades of effort, the solar activity cycle is exceptionally well characterized but it remains poorly understood. Pioneering work at the Mount Wilson Observatory demonstrated that other sun-like stars also show regular activity cycles, and suggested two possible relationships between the rotation rate and the length of the cycle. Neither of these relationships correctly describe the properties of the Sun, a peculiarity that demands explanation. Recent discoveries have started to shed light on this issue, suggesting that the Sun's rotation rate and magnetic field are currently in a transitional phase that occurs in all middle-aged stars. We have recently identified the manifestation of this magnetic transition in the best available data on stellar cycles. The results suggest that the solar cycle may be growing longer on stellar evolutionary timescales, and that the cycle might disappear sometime in the next 0.8-2.4 Gyr. Future tests of this hypothesis will come from ground-based activity monitoring of Kepler targets that span the magnetic transition, and from asteroseismology with the TESS mission to determine precise masses and ages for bright stars with known cycles.
Subscribe to filtered calendar