Aug
26
Fri
Colloquium PhD Defense: Kyle Uckert
Aug 26 @ 3:15 pm – 4:15 pm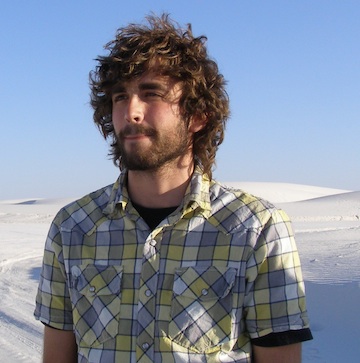 Characterization of Biosignatures within Geologic Samples Analyzed using a Suite of in situ Techniques
Kyle Uckert, NMSU   
Abstract:
I investigated the biosignature detection capabilities of several in situ techniques to evaluate their potential to
detect the presence of extant or extinct life on other planetary surfaces. These instruments included: a laser desorption
time-of- flight mass spectrometer (LD-TOF-MS), an acousto-optic tunable filter (AOTF) infrared (IR) point spectrometer, a
laser-induced breakdown spectrometer (LIBS), X-ray diffraction (XRD)/X-ray fluorescence (XRF), and scanning electron
microscopy (SEM)/energy dispersive X-Ray spectroscopy (EDS). I measured the IR reflectance spectra of several speleothems
in caves in situ to detect the presence of biomineralization. Microorganisms (such as those that may exist on other solar
system bodies) mediate redox reactions to obtain energy for growth and reproduction, producing minerals such as
carbonates, metal oxides, and sulfates as waste products. Microbes occasionally become entombed in their mineral
excrement, essentially acting as a nucleation site for further crystal growth. This process produces minerals with a
crystal lattice distinct from geologic precipitation, detectable with IR reflectance spectroscopy. Using a suite of
samples collected from three subterranean environments, along with statistical analyses including principal component
analysis, I measured subsurface biosignatures associated with these biomineralization effects, including the presence of
trace elements, morphological characteristics, organic molecules, and amorphous crystal structures.
I also explored the optimization of a two-step LD-TOF-MS (L2MS) for the detection of organic molecules and other
biosignatures. I focused my efforts on characterizing the L2MS desorption IR laser wavelength dependence on organic
detection sensitivity in an effort to optimize the detection of high mass (≤100 Da) organic peaks. I analyzed samples
with an IR reflectance spectrometer and an L2MS with a tunable desorption IR laser whose wavelength range (2.7 – 3.45
microns) overlaps that of our IR spectrometer (1.6 – 3.6 microns), and discovered a IR resonance enhancement effect. A
correlation between the maximum IR absorption of organic functional group and mineral vibrational transitions – inferred
from the IR spectrum – and the optimal IR laser configuration for organic detection using L2MS indicates that IR
spectroscopy may be used to inform the optimal L2MS IR laser wavelength for organic detection. This work suggests that a
suite of instruments, particularly LD-TOF-MS and AOTF IR spectroscopy, has strong biosignature detection potential on a
future robotic platform for investigations of other planetary surfaces or subsurfaces.
Apr
7
Fri
Colloquium: Lauren Waszek (Host: Jason Jackiewicz)
Apr 7 @ 3:15 pm – 4:15 pm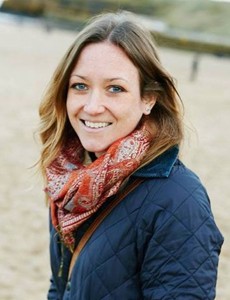 The growth of Earth's inner core: a new technique to constrain seismic properties in its outermost layers
Dr. Lauren Waszek, Department of Physics, NMSU
The inner core displays a hemispherical difference in seismic velocity, attenuation, and anisotropy, which is well-established from seismic studies. Recent observations reveal increasingly complex and regional features. However, geodynamical models generally only attempt to explain the basic east-west asymmetry. Regional seismic features, such as depth-dependence anisotropy or variation in hemisphere boundaries, are difficult to reproduce and relatively poorly constrained by seismic data. Processes to generate these complex features are debated.
The structures of the inner core are suggested to be formed as the inner core grows over time. Thus, the most recently-formed outermost layers likely hold the key to understanding the geodynamical mechanisms generating the inner core properties. Current datasets of the uppermost inner core and inner core boundary are limited by uneven data coverage, however. In the very uppermost inner core, seismic waves arrive with similar travel times and interfere, making measurements difficult.
Despite the uneven coverage of current datasets, we can use them to infer a very slow inner core super-rotation. The first ever global tomographical inversion for the inner core allows us to make regional observations, and map the lateral variation in the hemispherical structures. In the uppermost inner core, we have developed a new waveform modeling technique with synthetic data to separate these seismic phases, allowing us to measure the seismic properties in the very uppermost inner core. This, in combination with geodynamical modeling, will help us determine how the inner core hemispheres and other features are generated.
Subscribe to filtered calendar