Feb
12
Fri
Colloquium: Lauren Woolsey
Feb 12 @ 3:15 pm – 4:15 pm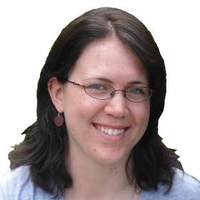 Magnetic Influences on Coronal Heating and the Solar Wind
Abstract
The physical mechanism(s) that generate and accelerate the solar wind have not been conclusively determined after decades of study, though not for lack of possibilities. The long list of proposed processes can be grouped into two main paradigms: 1) models that require the rearranging of magnetic topology through magnetic reconnection in order to release energy and accelerate the wind and 2) models that require the launching of magnetoacoustic and Alfvén waves to propagate along the magnetic field and generate turbulence to heat the corona and accelerate the emanating wind. After a short overview of these paradigms, I will present my ongoing dissertation work that seeks to investigate the latter category of theoretical models and the role that different magnetic field profiles play in the resulting solar wind properties with Alfvén-wave-driven turbulent heating. I will describe the computer modeling in 1D and 3D that I have done of bundles of magnetic field (flux tubes) that are open to the heliosphere, and what our results can tell us about the influences of magnetic field on the solar wind in these flux tubes, including the latest time-dependent modeling that produces bursty, nanoflare-like heating. Additionally, I will present the latest results of our study of chromospheric network jets and the magnetic thresholds we are finding in magnetogram data.
Apr
22
Fri
Colloquium: Paul Abell (Host: Nancy Chanover)
Apr 22 @ 3:15 pm – 4:15 pm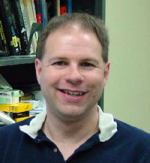 Asteroid Exploration
Paul Abell, NASA Johnson Flight Center
I will present the current status of NASA's Asteroid Redirect Mission (ARM) that is planned for launch in December 2021. Specifically I will discuss how a solar-electric powered robotic spacecraft will visit a large near-Earth asteroid (NEA), collect a multi-ton boulder from its surface, perform a planetary defense technique at the NEA, and return with the boulder into a stable orbit around the Moon. I will also discuss how astronauts aboard an Orion spacecraft will subsequently explore the boulder, conduct investigations during their extravehicular activities, and return samples to Earth. I will demonstrate how the ARM is part of NASA's plan to advance technologies, capabilities, and spaceflight experience needed for a human mission to the Martian system in the 2030s. Finally I will discuss how the ARM and subsequent availability of the asteroidal material in cis-lunar space, provide significant opportunities to advance our knowledge of small bodies in terms of science, planetary defense, and in-situ resource utilization (ISRU).
Subscribe to filtered calendar