Feb
12
Fri
Colloquium: Lauren Woolsey
Feb 12 @ 3:15 pm – 4:15 pm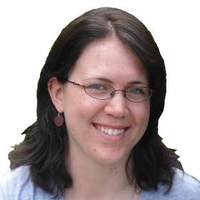 Magnetic Influences on Coronal Heating and the Solar Wind
Abstract
The physical mechanism(s) that generate and accelerate the solar wind have not been conclusively determined after decades of study, though not for lack of possibilities. The long list of proposed processes can be grouped into two main paradigms: 1) models that require the rearranging of magnetic topology through magnetic reconnection in order to release energy and accelerate the wind and 2) models that require the launching of magnetoacoustic and Alfvén waves to propagate along the magnetic field and generate turbulence to heat the corona and accelerate the emanating wind. After a short overview of these paradigms, I will present my ongoing dissertation work that seeks to investigate the latter category of theoretical models and the role that different magnetic field profiles play in the resulting solar wind properties with Alfvén-wave-driven turbulent heating. I will describe the computer modeling in 1D and 3D that I have done of bundles of magnetic field (flux tubes) that are open to the heliosphere, and what our results can tell us about the influences of magnetic field on the solar wind in these flux tubes, including the latest time-dependent modeling that produces bursty, nanoflare-like heating. Additionally, I will present the latest results of our study of chromospheric network jets and the magnetic thresholds we are finding in magnetogram data.
Nov
11
Fri
Colloquium: Amy Simon (Host: Nancy Chanover)
Nov 11 @ 3:15 pm – 4:15 pm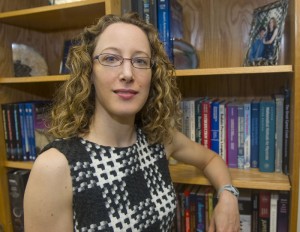 Outer Planets Update
Dr. Amy Simon, NASA
The Hubble Outer Planet Atmospheres Legacy (OPAL) program is a yearly program for observing each of the outer planets over two full rotations. Observations began with Uranus in 2014, adding Neptune and Jupiter in 2015 (Saturn will be included in 2018, after the end of the Cassini mission). These observations have provided interesting new discoveries in their own right, but are also now being combined with observations from a number of facilities, including NASA's IRTF, Keck, the VLA, as well as the Kepler and Spitzer missions to further expand the breadth of science they contain.  This talk will cover the latest observations for each of these planets and what we are learning from these data sets.
Subscribe to filtered calendar