Aug
28
Fri
Colloquium Thesis Proposal: Laura Mayorga
Aug 28 @ 3:15 pm – 4:15 pm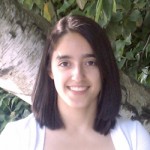 Probing Exoplanet Atmospheric Properties from Phase Variations and Polarization
Laura Mayorga, NMSU
The study of exoplanets is evolving past simple transit and Doppler method discovery and characterization. One of the many goals of the upcoming mission WFIRST-AFTA is to directly image giant exoplanets with a coronagraph. We undertake a study to determine the types of exoplanets that missions such as WFIRST will encounter and what instruments these missions require to best characterize giant planet atmospheres. We will first complete a benchmark study of how Jupiter reflects and scatters light as a function of phase angle. We will use Cassini flyby data from late 2000 to measure Jupiter's phase curve, spherical albedo, and degree of polarization. Using Jupiter as a comparison, we will then study a sample of exoplanet atmosphere models generated to explore the atmospheric parameter space of giant planets and estimate what WFIRST might observe. Our study will provide valuable refinements to Jupiter-like models of planet evolution and atmospheric composition. We will also help inform future missions of what instruments are needed to characterize similar planets and what science goals will further our knowledge of giant worlds in our universe.
Oct
16
Mon
Pizza Lunch: Ken Naiff
Oct 16 @ 12:30 pm – 1:30 pm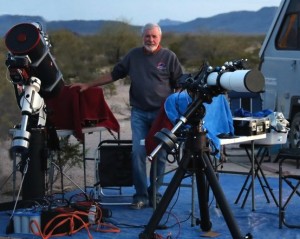 Dark Sky Images
Ken Naiff
Ken, an retired engineer, is a highly technically skilled and artistic
astrophotographer.  He will be sharing some of his work and elaborating on
the technical methods and processing techniques he applies to obtain his
unique and enhanced images.  You can see Ken's work at:
https://darkskyimagesbyken.com/products
Jan
24
Wed
Colloquium Thesis Proposal: Laurel Farris
Jan 24 @ 2:30 pm – 3:30 pm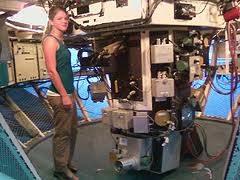 Characterizing the oscillatory response of the chromosphere during solar flares
Laurel Farris; NMSU Astronomy Department
Quasi-periodic pulsations (QPPs) are observed in the emission of solar flares over a wide range of wavelengths,
particularly in the radio and hard x-ray regimes where non-thermal emission dominates. These pulsations are
considered to be an intrinsic feature of flares, yet the exact mechanism that triggers them remains unclear.
There have been reports of an increase in the oscillatory power at 3-minute periods (the local acoustic
cutoff frequency) in the solar chromosphere associated with flaring events. I propose to investigate the
chromospheric response to flares by inspecting the spatial and temporal onset and evolution of the 3-minute
oscillatory power, along with any QPP patterns that may appear in chromospheric emission. The analysis
will be extended to multiple flares, and will include time before, during, and after the main event. To test
initial methods, the target of interest was the well-studied 2011 February 15 X-class flare. Data from two
instruments on board the Solar Dynamics Observatory (SDO) were used in the preliminary study, including
continuum images from the Helioseismic and Magnetic Imager (HMI) and UV images at 1600 and 1700
Angstroms from the Atmospheric Imaging Assembly (AIA). Later, spectroscopic data from the Interface
Region Imaging Spectrometer (IRIS) will be used to examine velocity patterns in addition to intensity.
Subscribe to filtered calendar