Jan
22
Fri
Colloquium: Rich Zurek (Host: Jim Murphy)
Jan 22 @ 3:15 pm – 4:15 pm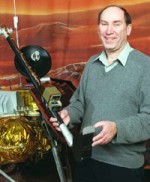 Evolving Perspectives on the Atmosphere and Climate of Mars
            Abstract: The planet Mars has both fascinated and tantalized humankind since the invention of the telescope and now well into the age of exploration from space. The first of three waves of space missions to Mars were flyby spacecraft that returned images of a heavily cratered planet with a thin atmosphere, suggesting Mars was more like the Moon than an older Earth. However, Mariner 9, the first spacecraft to orbit another planet, found vast channel and valley networks carved into its surface, as well as towering volcanoes, suggesting that ancient Mars was once much more Earth-like. Subsequent missions have landed on the planet and new orbiters have probed the planet at ever increasing spatial resolution and spectral coverage. As a result of the latest round of space exploration, Mars is revealed to be a complex, diverse planet— one whose climate has changed dramatically over time from an ancient atmosphere where water was active on its surface to a drier, thinner atmosphere shaped by periodic ice ages, to the present atmosphere where dynamic change continues today.
Dr. Zurek is the Chief Scientist in the Mars Program Office, Project Scientist, MRO.
Nov
11
Fri
Colloquium: Amy Simon (Host: Nancy Chanover)
Nov 11 @ 3:15 pm – 4:15 pm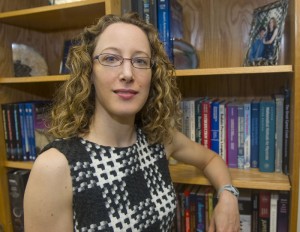 Outer Planets Update
Dr. Amy Simon, NASA
The Hubble Outer Planet Atmospheres Legacy (OPAL) program is a yearly program for observing each of the outer planets over two full rotations. Observations began with Uranus in 2014, adding Neptune and Jupiter in 2015 (Saturn will be included in 2018, after the end of the Cassini mission). These observations have provided interesting new discoveries in their own right, but are also now being combined with observations from a number of facilities, including NASA's IRTF, Keck, the VLA, as well as the Kepler and Spitzer missions to further expand the breadth of science they contain.  This talk will cover the latest observations for each of these planets and what we are learning from these data sets.
Oct
16
Mon
Pizza Lunch: Ken Naiff
Oct 16 @ 12:30 pm – 1:30 pm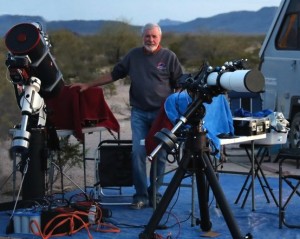 Dark Sky Images
Ken Naiff
Ken, an retired engineer, is a highly technically skilled and artistic
astrophotographer.  He will be sharing some of his work and elaborating on
the technical methods and processing techniques he applies to obtain his
unique and enhanced images.  You can see Ken's work at:
https://darkskyimagesbyken.com/products
Subscribe to filtered calendar