Nov
6
Fri
Colloquium: John Wisniewski
Nov 6 @ 3:15 pm – 4:15 pm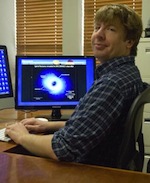 Diagnosing the SEEDS of Planet Formation
John Wisniewski, University of Oklahoma
Circumstellar disks provide a useful astrophysical diagnostic of the formation and early evolution of exoplanets. It is commonly believed that young protoplanetary disks serve as the birthplace of planets, while older debris disks can provide insight into the architecture of exoplanetary systems. In this talk, I will discuss how one can use high contrast imaging techniques to spatially resolve nearby circumstellar disk systems, and how this imagery can be used to search for evidence of recently formed planetary bodies. I will focus on results from the Strategic Exploration of Exoplanets and Disks with Subaru (SEEDS) project, as well as some ongoing follow-up work.
Sep
8
Fri
Colloquium: Travis Metcalfe (Host: Jason Jackiewicz)
Sep 8 @ 3:15 pm – 4:15 pm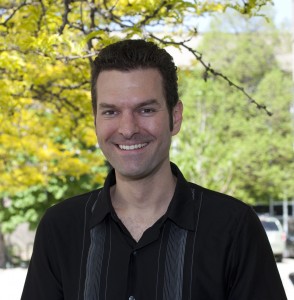 The Magnetic Mid-life Crisis of the Sun
Dr. Travis Metcalfe, Space Sciences Institute
After decades of effort, the solar activity cycle is exceptionally well characterized but it remains poorly understood. Pioneering work at the Mount Wilson Observatory demonstrated that other sun-like stars also show regular activity cycles, and suggested two possible relationships between the rotation rate and the length of the cycle. Neither of these relationships correctly describe the properties of the Sun, a peculiarity that demands explanation. Recent discoveries have started to shed light on this issue, suggesting that the Sun's rotation rate and magnetic field are currently in a transitional phase that occurs in all middle-aged stars. We have recently identified the manifestation of this magnetic transition in the best available data on stellar cycles. The results suggest that the solar cycle may be growing longer on stellar evolutionary timescales, and that the cycle might disappear sometime in the next 0.8-2.4 Gyr. Future tests of this hypothesis will come from ground-based activity monitoring of Kepler targets that span the magnetic transition, and from asteroseismology with the TESS mission to determine precise masses and ages for bright stars with known cycles.
Subscribe to filtered calendar