Dec
4
Fri
Colloquium: Brian Jackson
Dec 4 @ 3:15 pm – 4:15 pm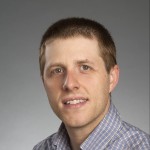 On the Edge: Exoplanets with Orbital Periods Shorter Than a Peter Jackson Movie
From wispy gas giants to tiny rocky bodies, exoplanets with orbital periods of several days and less challenge theories of planet formation and evolution. Recent searches have found small rocky planets with orbits reaching almost down to their host stars' surfaces, including an iron-rich Mars-sized body with an orbital period of only four hours. So close to their host stars that some of them are actively disintegrating, these objects' origins remain unclear, and even formation models that allow significant migration have trouble accounting for their very short periods. Some are members of multi-planet system and may have been driven inward via secular excitation and tidal damping by their sibling planets. Others may be the fossil cores of former gas giants whose atmospheres were stripped by tides.
In this presentation, I'll discuss the work of our Short-Period Planets Group (SuPerPiG), focused on finding and understanding this surprising new class of exoplanets. We are sifting data from the reincarnated Kepler Mission, K2, to search for additional short-period planets and have found several new candidates. We are also modeling the tidal decay and disruption of close-in gaseous planets to determine how we could identify their remnants, and preliminary results suggest the cores have a distinctive mass-period relationship that may be apparent in the observed population. Whatever their origins, short-period planets are particularly amenable to discovery and detailed follow-up by ongoing and future surveys, including the TESS mission.
Sep
20
Tue
Colloquium Thesis Proposal: Ethan Dederick
Sep 20 @ 3:00 pm – 4:00 pm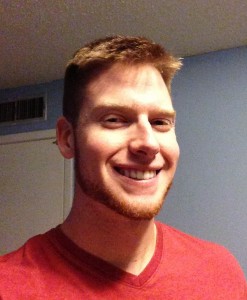 Utilizing Planetary Oscillations to Constrain the Interior Structure of the Jovian Planets
Ethan Dederick
Seismology has been the premier tool of study for understanding the
interior structure of the Earth, the Sun, and even other stars. Yet in this
thesis proposal, we wish to utilize these tools to understand the interior
structure of the Jovian planets, Saturn in particular. Recent observations
of spiral density structures in Saturn's rings caused by its oscillations
have provided insight into which modes exist within Saturn and at what
frequencies. Utilizing these frequencies to compare to probable mode can-
didates calculated from Saturn models will also us to ascertain the interior
profiles of state variables such as density, sound speed, rotation, etc. Using
these profiles in a Saturn model, coupled with tweaking the interior struc-
ture of the model, i.e. the inclusion of stably stratified regions, should
allow us to explain which modes are responsible for the density structures
in the rings, as well as predict where to look to find more such structures.
In doing so, we will not only have a much greater understanding of Sat-
urn's interior structure, but will have constructed a method that can also
be applied to Jupiter once observations of its mode frequencies become
available. In addition, we seek to explain if moist convection on Jupiter is
responsible for exciting its modes. We aim to do this by modeling Jupiter
as a 2D harmonic oscillator. By creating a resonance between moist con-
vective storms and Jovian modes, we hope to match the expected mode
energies and surface displacements of Jupiter's oscillations.
Oct
16
Mon
Pizza Lunch: Ken Naiff
Oct 16 @ 12:30 pm – 1:30 pm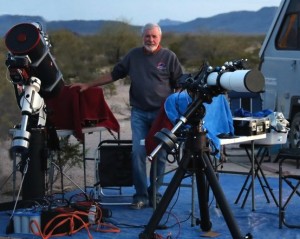 Dark Sky Images
Ken Naiff
Ken, an retired engineer, is a highly technically skilled and artistic
astrophotographer.  He will be sharing some of his work and elaborating on
the technical methods and processing techniques he applies to obtain his
unique and enhanced images.  You can see Ken's work at:
https://darkskyimagesbyken.com/products
Subscribe to filtered calendar