Dec
4
Fri
Colloquium: Brian Jackson
Dec 4 @ 3:15 pm – 4:15 pm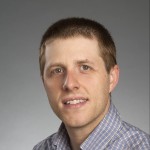 On the Edge: Exoplanets with Orbital Periods Shorter Than a Peter Jackson Movie
From wispy gas giants to tiny rocky bodies, exoplanets with orbital periods of several days and less challenge theories of planet formation and evolution. Recent searches have found small rocky planets with orbits reaching almost down to their host stars' surfaces, including an iron-rich Mars-sized body with an orbital period of only four hours. So close to their host stars that some of them are actively disintegrating, these objects' origins remain unclear, and even formation models that allow significant migration have trouble accounting for their very short periods. Some are members of multi-planet system and may have been driven inward via secular excitation and tidal damping by their sibling planets. Others may be the fossil cores of former gas giants whose atmospheres were stripped by tides.
In this presentation, I'll discuss the work of our Short-Period Planets Group (SuPerPiG), focused on finding and understanding this surprising new class of exoplanets. We are sifting data from the reincarnated Kepler Mission, K2, to search for additional short-period planets and have found several new candidates. We are also modeling the tidal decay and disruption of close-in gaseous planets to determine how we could identify their remnants, and preliminary results suggest the cores have a distinctive mass-period relationship that may be apparent in the observed population. Whatever their origins, short-period planets are particularly amenable to discovery and detailed follow-up by ongoing and future surveys, including the TESS mission.
Apr
7
Fri
Colloquium: Lauren Waszek (Host: Jason Jackiewicz)
Apr 7 @ 3:15 pm – 4:15 pm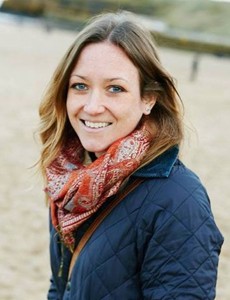 The growth of Earth's inner core: a new technique to constrain seismic properties in its outermost layers
Dr. Lauren Waszek, Department of Physics, NMSU
The inner core displays a hemispherical difference in seismic velocity, attenuation, and anisotropy, which is well-established from seismic studies. Recent observations reveal increasingly complex and regional features. However, geodynamical models generally only attempt to explain the basic east-west asymmetry. Regional seismic features, such as depth-dependence anisotropy or variation in hemisphere boundaries, are difficult to reproduce and relatively poorly constrained by seismic data. Processes to generate these complex features are debated.
The structures of the inner core are suggested to be formed as the inner core grows over time. Thus, the most recently-formed outermost layers likely hold the key to understanding the geodynamical mechanisms generating the inner core properties. Current datasets of the uppermost inner core and inner core boundary are limited by uneven data coverage, however. In the very uppermost inner core, seismic waves arrive with similar travel times and interfere, making measurements difficult.
Despite the uneven coverage of current datasets, we can use them to infer a very slow inner core super-rotation. The first ever global tomographical inversion for the inner core allows us to make regional observations, and map the lateral variation in the hemispherical structures. In the uppermost inner core, we have developed a new waveform modeling technique with synthetic data to separate these seismic phases, allowing us to measure the seismic properties in the very uppermost inner core. This, in combination with geodynamical modeling, will help us determine how the inner core hemispheres and other features are generated.
Oct
16
Mon
Pizza Lunch: Ken Naiff
Oct 16 @ 12:30 pm – 1:30 pm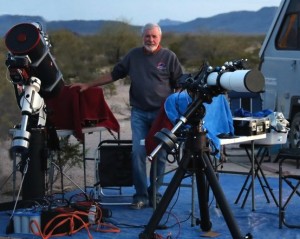 Dark Sky Images
Ken Naiff
Ken, an retired engineer, is a highly technically skilled and artistic
astrophotographer.  He will be sharing some of his work and elaborating on
the technical methods and processing techniques he applies to obtain his
unique and enhanced images.  You can see Ken's work at:
https://darkskyimagesbyken.com/products
Subscribe to filtered calendar